Senior System Engineer in Mechanics - Plastics
Beograd
25.01.2019.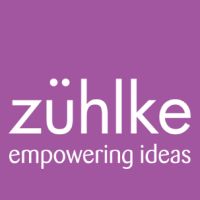 Senior System Engineer in Mechanics - Plastics
Belgrade
Who we are
Zühlke is a service provider for innovation projects. We develop financially successful products, services and business models for today's digital world – from coming up with the initial idea through to the implementation and operation. We can achieve this by drawing on the experience of over 1000 in-house experts and of more than 10.000 successful projects.
Zühlke Serbia is an attractive employer that offers challenging career opportunities for skilled, highly motivated software engineers. Within the Zühlke Group, we position ourselves as a center of expertise for distributed, agile software development. Together with colleagues in Switzerland, Germany, the UK, Austria, Singapore, Hong Kong and Bulgaria we work on challenging software projects involving the latest technologies and variety of known practices.
We are currently looking for highly motivated Senior Systems Engineer in Mechanics/Plastics to join our Belgrade office.
Our offering
ability to work with most technically gifted people in our industry
training package (dedicated working days - approx. 5 % of your time and a matching financial budget)
clear career path and defined personal goals with achievement based career prospects
permanent contract with competitive salary
opportunity to collaborate with colleagues and clients across the Zühlke Group
Your skills
You should have a technical related degree, communicative and open-minded personality and be fluent in English (both written and spoken).
As for technical experience, we require knowledge in the following areas:
5+ years of professional experience in developing products in one of the fields - medical, automotive or industrial.
know-how in the design and 3D-CAD construction, ideally with SolidWorks or Creo Parametric
new products development (methodologies, processes, design approaches) with experience in plastics engi-neering
know-how of relevant manufacturing processes, prototype to series production is a plus
experience in finite element simulation, common CAE-Tools and basic knowledge of FMEA are a plus.
Responsibilities
show analytical, yet innovative mindset and the desire to challenge conventional thinking
collaborate closely with colleagues in the implementation of strategic projects in the area of design and development of embedded systems
conceive, design and implement technical solutions for novel products, mainly with plastic
work with our colleagues and clients across different industries to develop products for consumer goods, medical technology or industry
apply Scrum and agile practices in your daily work
Deadline for applications: 25.01.2019.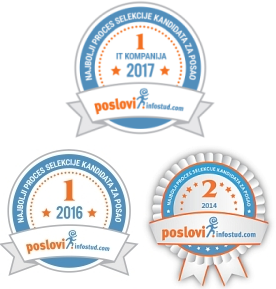 Zuhlke Engineering d.o.o.
Zühlke is the service provider for innovation projects. We develop economically successful products, services and business models for the digital future, from the idea to implementation and operation. More than 1000 experts with experience gathered from over 10000 projects contribute to this process. Founded in 1968, the Zühlke Group now has local teams in Switzerland, Germany, the UK, Austria and Serbia. Office in Belgrade was founded in 2013. In 2017 Zuhlke Group opened the new office in Singapore, ... Saznajte više
Beneficije
EDUCATIONAL BUDGET
FLEXIBLE WORKING TIME
EDUCATIONAL CAMP
STAFF DEVELOPMENT
PRIVATE HEALTH INSURANCE
SPORT ACTIVITIES
PROFIT SHARING
SOCIAL EVENTS
TECH INNOVATIVE GROUPS
Više o poslodavcu