Senior Talent Sourcer
Beograd
28.04.2019.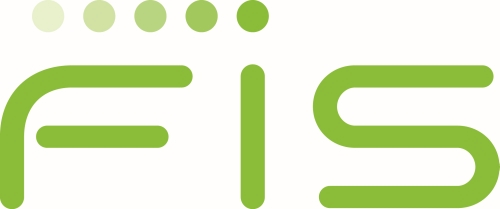 Senior Talent Sourcer
Belgrade
Are you curious, motivated, and forward-thinking? At FIS you'll have the opportunity to work on some of the most challenging and relevant issues in financial services and technology. Our talented people empower us, and we believe in being part of a team that is open, collaborative, entrepreneurial, passionate and above all fun.
About the Role
This is a critical role within our global talent acquisition team with a primary focus on engaging passive leads to build our candidate pipelines and delivering hires to our global organization.
You'll identify, screen and engage the best and brightest talent in the market. Using your Boolean skills and in-house/agency experience, you'll source the top talent needed to supply our growing organization. You'll seek out high performers who share our values and who, like you, want to do their best work here.
You'll work closely with the wider talent acquisition and sourcing colleagues and will receive 1:1 coaching from our Talent Acquisition Managers. Leveraging this with your current capabilities, you will be an expert at proactively headhunting and data mining suitable candidates through all available channels and via all possible methods.
In this role, you'll need to be detailed, organized, both reflective and forward thinking. Working with a range of stakeholders, you'll deliver a strong slate of qualified candidates, recruitment market intelligence, manage talent pools and impact recruitment delivery.
What you will be doing
Partnering with talent acquisition managers to develop innovate souring strategies
Sourcing candidates using a range of job boards and CV databases to actively mine passive talent for a range of skills sets (e.g., software engineering, professional services, finance and sales openings)
Building long and short lists of suitable candidates
Approaching candidates to discuss current opportunities and pre-screen their technical aptitude, and whether they align to our values
Utilising LinkedIn Recruiter and other tools to build talent pipelines
Market map core areas and industries
Think creatively about sourcing using social media
Identifying and assisting with running recruitment and industry specific events as a way of building our talent networks
Deliver an incredible candidate experience and offer ideas on how we can improve this
Work diligently to maintain data integrity in our ATS and CRM systems
Provide metrics and analysis on sourcing campaigns
What you bring:
Bachelor's degree in business, human resources, social studies or similar
Experience in either a recruitment agency or in-house recruitment role is essential
Expert in data mining and performing Boolean searches across different sites/mediums (Google Search, LinkedIn, Job Sites / Boards, etc.)
Track record of sourcing a range of skills including software development, professional services, sales and finance positions
Ability to correctly target and identify leads based on various criteria to match FIS' highest priority openings
Previous experience with one or more industry standards applicant tracking systems / CRM systems
Excellent communication skills and English language fluency - speaking at executive level, both internally and externally, comes with ease
Meticulous organizational skills -- you pride yourself at keeping records up-to-date in real-time
The ability to learn and embrace new technologies
The ability to coach junior team members
Excellent MS Office knowledge
A Team Player who likes to have a bit of fun along with way!
What we offer you
A work environment built on collaboration, flexibility and respect
Competitive salary and attractive range of benefits designed to help support your lifestyle and wellbeing (including private healthcare, 27 days of vacation, work from home – 4 days per month, etc.)
Varied and challenging work to help you grow your technical skillset
Ready to start your journey with us?
We look forward to receiving your application. Please use only the button below in order to apply (only complete online applications will be considered)
FIS is committed to protecting the privacy and security of all personal information that we process in order to provide services to our clients. For specific information on how FIS protects personal information online, please see the FIS Online Privacy Notice.
Deadline for applications: 28.04.2019.
FIS
FIS (Fidelity Information Services) je globalni lider u razvoju softverskih rešenja i usluga za finansijsko tržište.
Sa sedištem u Džeksonvilu, Florida, kompanija globalno broji 53000 zaposlenih i preko 20000 klijenata u 130 zemalja. Naša tehnološka rešenja omogućavaju milijarde transakcija godišnje i novčani obrt od preko 9 milijardi dolara. FIS se nalazi na listi Fortune 500 kompanija i član je Standard & Poor's 500® Indexa.
Naši klijenti su finansijske institucije, banke, osiguravajuća ... Saznajte više
Iskustva zaposlenih
"U kompaniji sam već 16 godina na različitim projektima i pozicijama gde sam stekao bogato profesionalno iskustvo i konstantno se usavršavao.
Dinamičan posao i prijatno radno okruženje, kao i činjenica ... " Pročitajte celo iskustvo
Beneficije
PRIVATNO ZDRAVSTVENO OSIGURANJE
FIT PASS KARTICE
4 DANA MESEČNO RADA OD KUĆE
MASAŽA
PLAY ROOM
FRUIT DAY
UČEŠĆE NA KONFERENCIJAMA
FLEKSIBILNO RADNO VREME
COMPRESSED WORK WEEK
PRIVATNO PENZIONO OSIGURANJE
27 DANA ODMORA
Više o poslodavcu