Senior Vice President of Finance
Remote Work
09.12.2018.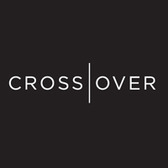 Senior Vice President of Finance
$400k USD/year
Remote Work
DESCRIPTION
We're running an Online Hiring Event on this Saturday, to hire SVPs of Finance ($400K/yr) .
Online Hiring Events are live forums designed to enable you to understand the role and requirements through an interactive Q&A session followed by a self-directed testing process. The testing takes between 3-5 hours to complete. It's worth taking the time to finish all the tests because we evaluate every single complete application to find the top talent.
This event will include all testing required to apply for the role. Upon grading the tests, and if you advance, we will set up an interview with the hiring manager.
As a seasoned finance executive with experience in a leadership role, you will report to the Chief Financial Officer. You will be expected to seamlessly run a world-class team of 100+ finance professionals, using revolutionary and radically differentiated management processes, demonstrating your critical-thinking and inspirational leadership skills. Your work interaction will be 100% virtual, with team members, peers and C-level executives located in different time zones, using state of the art communication and collaboration platforms..
We acquire a new software or IT services company every week. You will play a major role in the acquisition of some of these organizations and will be expected to lead the transformation of any acquired company within a very short time frame.
One of our key challenges is the simplification of our finance processes. You will have to take immediate ownership of them, and establish metrics and improvement goals to streamline them, achieving above standard performance. You will do this in parallel with integrating one new software company per week, and managing teams using a metrics-based process and a centralized structure.
You will be expected to be an expert at aggressive goal setting and derive weekly productivity improvements, in a 100% remote working environment. You will have to drive significant levels of value and productivity. You must continuously improve the quality of your teams, and leverage your financial expertise, knowledge, and judgment to set a personal standard for excellence.
You should be capable of working closely with our Fortune 500 customer executives, as well as key executives. The expectation is that you are an experienced professional with excellent English communication skills that can effectively manage executive relationships.
Candidate Requirements:
A relevant university degree plus either CPA (or equivalent professional certification) or MBA
15+ years of US GAAP / IFRS experience in a senior financial management position of a company with international operations
5+ years experience of proficiently managing teams of 100+ finance professionals
Previous responsibility for at least $500 million (annualized) turnover, preferably in a software or IT company
A successful track record as the CFO or SVP of Finance for a business division, preferably in a software or IT company
Excellent communication skills in English
Experience managing a complex group audit - Big 4 or client side
ASC 606 implementation experience a bonus
M&A accounting and finance experience, including complex multi-currency consolidations
Extensive experience with large-scale ERP systems - Netsuite and/or Intacct a bonus
Proven team leader with the ability to work to tight deadlines in a fast-paced and multi-cultural environment environment
Join our community of remote professionals!
Deadline for applications: 09.12.2018.
Crossover
Crossover connects talent from around the globe with companies who are looking to hire only the best. We have more than 4000 people from 98 different countries working full time (40 hrs/wk) for our clients and we are growing quickly as we have more customer demand than we can find good people. We are also a mission-driven company. In other words, we believe in providing people with high-paying, long-term jobs/careers. We are not a marketplace in which companies are trying to hire someone at bottom…
Više o poslodavcu