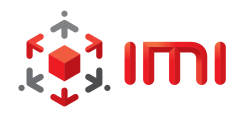 Integrated Micro-Electronics LLC Nis is part of Integrated Micro-Electronics, Inc. (IMI) - a leading provider of electronic manufacturing services (EMS) and power semiconductor assembly and test services. IMI serves some of the world's leading original equipment manufacturers (OEMs) in the computing, communications, consumer, automotive, industrial, and medical electronics markets. It is consistently ranked among the top 20 EMS providers in the world. In the automotive market, it is now the 5th largest EMS provider in the world. Founded in 1980 as joint venture between Ayala Corporation and Resins Inc., IMI now operates in 21 manufacturing sites around the world located in the Philippines, China, Singapore, the United States of America, Mexico, Bulgaria, the Czech Republic and Serbia.
Currently we are looking to employ
Shift Leader
to join our Production team in Nis, Serbia.
General purpose of the job:
To organize the overall work of the shift.
Main duties and responsibilities:
To be responsible for the management of the production line, in accordance with the assignment and the quality requirements;
To be in charge of cost reduction by optimizing allocation of the operators in the shift;
To prepare the daily allocation of the operators according to the weekly schedule;
To be involved in the periodic inventory of the production;
To be involved in the implementation of new products;
To be in charge of the order in the production line;
To control the observance of labor and technological discipline;
To make health and safety instructions to the operators in the shift;
To meet operators on a daily basis and participate in solving the problems shared;
To participate in production meetings;
To participate in planning the number of operators needed and in the selection process;
To order trainings for the operators to the Production Trainer;
To secure that the planned production orders are done and delivered duly to the Ready products warehouse.
Requirements:
Minimum higher technical education;
English language – good written and oral;
Experience and/or knowledge in the technical field;
Very good computer skills - MS Оffice;
Organization skills;
Skills to work with people;
Communication skills;
Pro-activeness;
Work in dynamic environment.
Our offer:
Employment contract with Integrated Micro-Electronics Nis;
Opportunity for continuous development;
Good compensation package.
If you want to apply please submit a detailed CV in English.

Only shortlisted applicants will be contacted for an interview.
Deadline for applications: 30.01.2020.