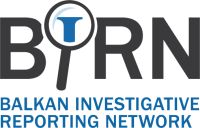 BIRN, Balkan Investigative Regional Reporting Network
Terms of References
Social Media Manager
BIRN Hub
Assignment description
Balkan Investigative Regional Reporting Network – BIRN Hub, seeks one (1) Social Media Manager, with 2+ years of relevant experience and a good understanding of Western Balkan countries, their politics and society, to be part of our Social Media department.
The Social Media Manager will be responsible for boosting the presence of BIRN Hub and its regional, English-language website, Balkan Insight, on a number of digital platforms (such as Facebook, Twitter, Instagram and YouTube). The post requires a digital savvy creative thinker with media experience to create conversations around issues related to BIRN's mission and engages followers in a dynamic, interactive and meaningful way.
The Social Media Manager will work closely with the Digital Editor to implement the Social Media Strategy through the managing of accounts, creating content including video and suggesting and implementing methods of content promotion. They will also serve as one of BIRN's key representatives in its regional social media outreach.
Major duties and responsibilities
Manage the output of BIRN's social media channels, including Facebook, Twitter, Instagram, YouTube and other relevant platforms.
Work with the Digital Editor to maintain and systematically grow BIRN Hub's current online community, to implement BIRN's Social Media Strategy and to implement and manage campaigns for BIRN's various programmes, events and communities.
Liaise and work with graphic designers and video editors as needed, to produce visuals, infographics and video material for use in social media campaigns.
Engage in creating a social media presence for BIRN/Balkan Insight on new and emerging social media platforms.
Pitch new ideas and concepts for BIRN's social media content and presence.
Create engaging and attention-grabbing written, graphic and video content.
Create content that promotes audience interaction, increases BIRN's audience presence and encourages audience participation/comment.
Identify and recruit influencers and create conversations around issues related to BIRN Hub's mission to keep the online community engaged in dynamic, interactive and meaningful ways.
Work with the marketing/sales team members to coordinate ad campaigns.
Uphold BIRN's standards in all social media coverage.
Monitor social media campaigns and provide updates and reports to the Digital Editor on the status and results of these activities.
Keep up to date on the latest social media trends and monitor activities initiated by other non-profit organisations and competitors.
Specific Tasks
Maintain daily social media coverage for BIRN and affiliated programmes/publications in line with the Social Media Strategy, always ensuring set standards are upheld.
Produce or coordinate the production of additional social content eg. videos, infographics and other visuals.
Work with various teams within the Hub programmes/projects to gain appropriate input on social networking initiatives and strategies.
Serve as content coordinator for BIRN Hub's social media sites including Twitter, Facebook, Instagram and LinkedIn (and other platforms as needed).
Stay informed about new social media sites, platforms and emerging technologies and appropriately apply that knowledge to increase and improve BIRN's social media presence.
Obtain appropriate Hub management approval for all social networking initiatives.
Ensure that all social media coverage is compliant with brand regulations and social media guidelines.
Work to ensure consistency across all social media platforms.
Monitor analytics on social media platforms and Google Analytics to determine the success of BIRN's social media coverage.
Advise on matters related to content and overall user experience of social media sites.
Help refine and grow content on social media platforms.
Help create training materials and guidelines, as necessary.
Carry out any other duties that may reasonably be required by the supervisor to ensure smooth handling of the social media activities.
Qualifications, skills and experience
Minimum two years of experience in social media, journalism or marketing.
Experience managing or working with social media platforms such as Facebook, Twitter, Instagram LinkedIn, YouTube etc.
Basic video editing/MoJo skills.
A digital native and a creative thinker.
Experience sourcing or creating content and maintaining social media channels.
Ability to integrate PR/communications initiatives into BIRN Hub's social media marketing.
Ability to multitask and to manage numerous initiatives within tight deadlines.
Possess good attention to detail.
Highly interested in current events in the Balkans and in possession of a sound understanding of politics in the region.
An understanding of and interest in the media sector.
Very strong writing and communication skills, including experience in writing for the web.
A strong understanding of BIRN's outputs, programmes and policy, as well as sound interpretation and judgment to present these outputs, programmes and policies in a way that enhances BIRN's image.
Bachelor Degree in journalism, media, communications, marketing, social science or international affairs.
Must have extremely high level of English (native or near to it). Fluency in Bosnian/Croatian/Serbian (BHS) an advantage but no necessary.
Working hours
Working hours and days: 172 hours per month.
Noted overtime: No overtime noted.
Holidays: Incumbent is entitled to leave days in accordance with the Leave Regulations of BIRN Hub.
Probation period
The first three months of the contractual period are considered to be the probation period. During this period, the Contract may be terminated momentarily for gross misbehavior or violation of NR&R or ECC. Other termination provisions stated in the Contract apply.
Application procedure
Please submit a detailed CV, and a letter of motivation (no more than 1 page) by 30.09.2018. to our regional operations unit, electronically. Only the shortlisted candidates will be contacted. The selected candidate should start work as soon as possible.
BIRN encourages applicants of both genders, and offers an equal chance to all interested persons, without any prejudice based on any grounds.
About the Company
BIRN, the Balkan Investigative Reporting Network, is a network of local non-governmental organisations promoting freedom of speech, human rights and democratic values. BIRN has a presence across the Balkan region, with country-based organisations in Albania, Bosnia and Herzegovina, Macedonia, Romania and Serbia. For editorial purposes it also has a network of journalists and editors in Montenegro, Croatia, Bulgaria, Greece and Moldova. BIRN has a wide media presence – online, in print, on TV, and on radio. BIRN's flagship website, www.BalkanInsight.com, one of 15 sites in different languages that BIRN runs, is read in more than 200 countries worldwide.
BIRN Hub, registered in Bosnia and Herzegovina, implements multi-annual media development programmes across the Balkans, designs and controls the implementation of commercial activities implemented by BIRN Ltd, the company registered in Belgrade, works on capacity-building of the network as a whole and ensures that the Network Regulation Rules, signed between members and the Hub, are upheld.
More information at www.birn.eu.com.