Oglas dostupan i osobama sa invaliditetom
Oglas dostupan i studentima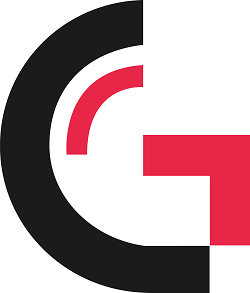 GAMURS Group (gamurs.group), the leading esports media network running websites Dot Esports and Gamepur, is seeking a Social Media Video Editor. A suitable candidate must be organized, have strong video editing skills and great command of English language, be self-motivated, and show a willingness to learn.
Social Media Video Editor
Looking for candidates who will work remotely.
Position type: Full time
Necessary skills:
Great knowledge of the competitive video game space (esports). The games for which you will produce video content are: DotA 2, Counter Strike, Call of Duty, card games (Hearthstone, MTG), Fortnite, Apex Legends, Overwatch and the general gaming space (for example Red Dead Redemption 2, Pokemon, GTA V etc.)
Great knowledge of gaming culture
Willingness to further research the sub-culture created by the followers of multiple esports and general gaming titles
Capable of identifying highly entertaining and engaging content as source for your videos (through rewatching of replays, clipping from Twitch, sourcing from other social media platforms)
Familiarized with producing video suitable for Facebook, Twitter, Instagram and Youtube
Video editing skills: Advanced knowledge of Adobe Premiere Pro or software of comparable capabilities
Highly desirable to have experience with other software necessary for successful video editing such as: Adobe After Effects, Adobe Audition and Adobe Photoshop or software of comparable capabilities
Great knowledge of English language
Very organized and timely in delivery
Problem solving skills
Duties:
Follow the general ecosystem of multiple esports titles in order to identify engaging video content which can be bundled into videos suitable for posting on social media. This encompasses watching game replays, VODs and similar content in order to produce highlight videos or video articles which will engage GAMURS' community on our network of social media profiles
Experiment with video production in order to increase the average view time of videos, the overall number of views and total minutes watched
Track the experimentation process and report on the results
Schedule posts to a variety of social media channels and pages, including multiple Facebook, Twitter, and Instagram pages or coordinating the posting with the Social Media Manager
Identify and meet the appropriate tone for our audience
Regular reporting to social media managers and coordination with them in order to achieve the overall objectives of the Social Media Team
Salary range: 650,00 - 700,00 USD
To Apply:
Submit resume and cover letter and links to any video material you have produced (not necessary to be in the gaming space but would be preferred). Please do not include links to more than 5 pieces of video content.
Deadline for applications: 16.07.2019.