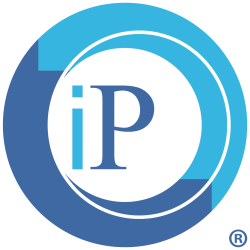 Position:
Software Developer
Belgrade
We're looking for a software developer to join our InsurTech team in Belgrade Office, helping us drive the projects across our business domain. Someone who is excited about launching new products and features into production. Who can work autonomously and isn't afraid to try new technologies. Who can deliver enterprise-level project solutions for our clients. Who doesn't back down from the challenges of scale. Someone who will be on the ground floor helping us build the foundation for an impactful company.
We are an agile and talented product team who like to use test-driven development, continuous integration, short development cycles, and code review. We have a lot on our roadmap for the next few years.
Are you ready to join us and work with us on innovative projects?
Now for some specifics:
You are highly proficient in Vue.js (JavaScript), Laravel (PHP) and MySQL and/or PostgreSQL
Extras under your belt, such as Python and Node.Js will put you over the top
You have experience building core services and applications from the ground up
You bring in a deep knowledge of agile software development tools like Git and Jira
Solid understanding of code testing, continuous integration and deployment practices
You care just as much about the product itself as the technology that powers it
You are capable of both structuring and writing clean, maintainable code
You have the ability to communicate in English at an upper intermediate level
Hands on. Passionate. Persistent. Creative. You get things done. You are a DOer
Enthusiasm for working with a high profile, corporate culture. We ship products on a weekly basis, with tight schedules, small teams, and a large user base
A degree in Computer Science, Software Engineering, or similar would be very nice to have
If this sounds like you, let's talk - we are very excited to meet you.
Your Future Job Environment Offers You:
Grow with us - Professional and soft skills training and education
Competitive compensation package
Opportunity to work directly with the US-based clients on various projects and occasionally travel abroad
Numerous company treat days, fruit and snacks, team buildings, and events
A stimulating working environment, a diverse and built-in culture, a pleasant working atmosphere in the modern, downtown Belgrade office