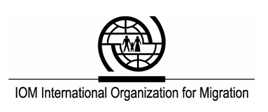 Position Title:
Software Engineer / Web Developer
Duty Station: Belgrade, Serbia
Vacancy Notice No: CVN 2020/12 (re-issued)
Classification: Consultancy, non-staff
Type of Appointment: 3 months (with possibility of extension)
Established in 1951, IOM is a Related Organization of the United Nations, and as the leading UN agency in the field of migration, works closely with governmental, intergovernmental and non-governmental partners. IOM is dedicated to promoting humane and orderly migration for the benefit of all. It does so by providing services and advice to governments and migrants.
Context
General functions
Within the EU funded project "EU Support to Migration Management in Serbia – Improving reception capacity, protection services and access to education" IOM Belgrade is seeking for qualified candidates for the positions of Software Engineer / Front-end Developer. In particular the incumbent will be responsible for the following tasks:
Responsibilities and Accountabilities
Ensure the technical feasibility of UI/UX designs
Optimize application for maximum speed and scalability
Prepare and develop analytical tools and reports
Integrate third party systems via APIs
Support maintenance of and training on all technologies used for information systems.
Provide technical support to project staff who collect data
Assure that all user input is validated before submitting to back-end
Support the reporting and analysis of data for donors and other stakeholders. Ensure data consistency and provide statistical information and mapping
All other tasks which may arise during the implementation of the project component.
Qualifications and Experience
High School and any other technical degree/certificate in Computer Science, Information Technology, Database Management, Software Development, Mathematics or a related field
University degree in the above fields from an accredited academic institution is advantage
Hands on experience with markup languages
Minimum one year of work experience with the following technologies: PHP, Laravel, SQL, Javascript, Vue.js, jQuery, Bootstrap, HTML and CSS
Basic knowledge of image authoring tools, to be able to crop, resize, or perform small adjustments on an image. Familiarity with tools such as as Gimp or Photoshop is a plus
Proficient understanding of code versioning tools, such as Git / Mercurial / SVN
Experience in producing, testing and debugging highly maintainable code
Strong IT background
Excellent organizational skills and ability to work in a team
Experience in relevant topics such as migration, displacement, and humanitarian assistance would be an asset
Behavioral
Excellent inter-personal and communication skills;
Demonstrates openness to change and ability to manage complexities.
Actively works towards continuing personal learning, acts on learning plan and applies newly acquired skills;
Shares knowledge and experience;
Ability to work well individually and as part of a team;
High level of organization;
Willingness to maintain strict guidelines of confidentiality;
Displays cultural, gender, religion, race, nationality and age sensitivity and adaptability;
Demonstrates integrity by modeling ethical standards.
Actively shares relevant information
Persistent, calm, and polite in the face of challenges and stress
Treats all colleagues with respect and dignity
Languages Required
Fluency in English and Serbian
How to apply
Interested candidates to submit their applications as soon as possible by sending IOM Personal History form in English language available at https://serbia.iom.int/vacancy, and a motivation letter, not more than one page, electronically.
Only shortlisted candidates will be contacted.
Deadline for applications: 08.03.2020.