Oglas dostupan i studentima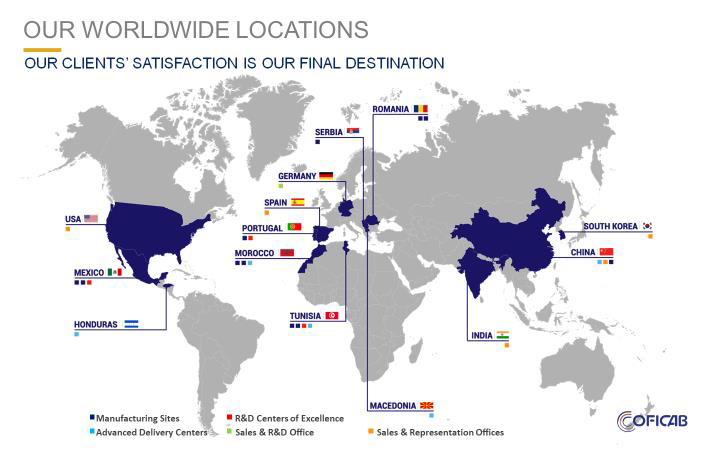 Spare Parts Warehouse Technician

Location: Belgrade, Šimanovci
As our Spare Parts Warehouse Technician your job purpose is to manage the spare parts warehouse under optimum conditions of storage, guarantee the availability of spare parts for maintenance with a reasonable cost and ensure the reliability of inventory reports.
Your Key Challenges are to:
Maintain updated referential of spare parts. Define the categories, families and subfamilies of parts, their locations, according to the rules for replenishment and inventory parameters (mini stock, safety stock, etc.).
Ensure proper physical organization (layout) of the warehouse of spare parts (racks, locations, identification of parts, etc.) to facilitate stock management while respecting the rules of safety and hygiene.
Optimize the spare parts stocks, determine the requirement for spare parts based on stocks situation and in line with the security stocks limits standards, and launching the process of their supply.
Control and validate quantitative and qualitative spare parts reception and records into the information system.
Check the outputs of spare parts and register it into the information system. Check the spare parts consumption in order to detect consumption anomalies or wastage.
Regularly ensure the reliability of stocks by the realization of cycle counts and participate in the preparation and implementation of legal inventories.
Prepare, communicate and review spare parts KPI's and accordingly defining continuous improvement plans of processes, procedures and systems in line with the Maintenance Department and company's objectives.
Comply with the Quality and EHS Systems requirements. Comply with corporate values, code of conduct and non-disclosure agreement. Perform the other duties or tasks as may be reasonably requested.
Educational Requirements:
High school diploma of Technical school, mechanical or electrotechnical vocation
Required Experience:
0-1 year in industrial field
Skills required to perform the job:Knowledge about business process (Specially Procurement, inventory management techniques, industrial maintenance, spare parts management, SP inventory management norms and standards…).
Language & Software Skills:
Excellent English language
Excellent MS Office Software skills (Excel, Words, PPT), knowledge about ERP applications
Behavioral Competencies:
Communication, building relationships, self-development, managing performance, personal effectiveness, business skills, leading people, developing others.
If you feel you're the right candidate for the role as our Spare Parts Warehouse Technician then please click 'apply' now! We'd love to hear from you!
Please send your CV in English.
Only the short-listed candidates shall be contacted.
Deadline for applications: 15.03.2019.