Store Food Operations Manager
Beograd
07.12.2021.
ugovor
puno radno vreme
1. i 2. smena
dostupno studentima
dostupno osobama sa invaliditetom

Most people see a salmon.
You see an opportunity to add flavour to IKEA.


Store Food Operations Manager, IKEA Food Department, IKEA Belgrade East Store
You see things a little differently. So do we. We believe that what you value is more important than what your CV says. We offer positions that will challenge your skills and let you grow. Come see things a little differently with us.
About you
You have/are:
Minimum 3 years of experience in leading a multi-faceted high-volume business;
Broad knowledge of operational management such as instore logistics, inventory, production, serving and sustainability;
Knowledge of local food legislations;
Ability to follow up and measure performance of output and capture learnings to improve;
Self-reliant and self-motivated with a proven ability to work as part of a team as well as independently;
Ability to work creatively within strong frameworks;
Ability to deliver strong business results through people;
Proven ability to maintain effective work and leadership behavior in the face of setbacks or pressure;
Experience in a customer facing environment;
Strong coaching and mentoring skills in supporting development of your team members;
Capable of communicating in English, both writing and verbally.
About the job
Food Operations Manager is accountable for quality and safety standards of customer experience in all food areas by implementing the global, regional and national compliance standards and procedures, as well as logistic processes and compliance standards.
About the assignments
Ensure implementation of IKEA global and local legal, Food Safety requirements and Compliance standards;
Secure, monitor and follow up on processes and procedures to ensure high food quality, zero tolerance food safety, excellence in operations, instore logistics and waste management implementation;
Actively supporting commercial agenda, events and activities, by effectively cooperating with Food Commercial Manager;
Ensure that all food areas and equipment is always maintained and in full working order;
Contribute to the creation and implementation of the unit business plan and the IKEA Retail Food business plan and other action plans together with Commercial Manager;
Lead and manage logistic chain for efficient ordering, production and inventory levels to maximize profitability;
Accountable for the logistic & administration processes in all food areas, action plans and follow ups resulted from Operational Review;
Identify, recruit, introduce, and develop the many talents and secure succession planning;
Secure a lean, diverse and high performing team and securing "ONE IKEA FOOD" integration and common goal approach among all food areas;
Increasing co-workers competence and empowering co-workers to act on their own initiative;
Be an active player in working on sustainability within food by monitoring waste processes and supporting waste reduction initiatives;
Contributes to the implementation of the global and national strategies (affordability, accessibility, people &planet).
IKEA South East Europe is an exciting and empowering region with great growth agenda in all countries – Croatia, Romania, Serbia, Slovenia and Ukraine. We strongly encourage and warmly welcome applications of people of all cultures, backgrounds and experiences because we believe that diversity in IKEA makes us stronger.
Join us and apply for the position online in English.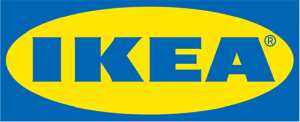 IKEA Srbija d.o.o.
Prešli smo dug put od trenutka kad je 1943. godine Ingvar Kamprad osnovao kompaniju IKEA. Od sitnog švedskog biznisa, gde su se proizvodi prodavali putem kataloga, IKEA je postala jedan od najpoznatijih svetskih brendova za uređenje doma. Robna kuća IKEA Beograd Istok otvorena je 10. avgusta 2017. godine. U svom asortimanu robna kuća ima oko 9.500 funkcionalnih i pristupačnih proizvoda za uređenje prostora i doma po cenama toliko niskim da ih može priuštiti većina građana. Kompanija IKEA…
Više o poslodavcu