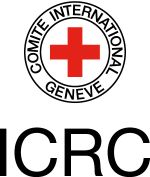 The International Committee of the Red Cross (ICRC) is a neutral, impartial and independent humanitarian organization that works to protect and assist people affected by armed conflict and other situations of violence. To find out more about ICRC mission and its activities visit www.icrc.org
The Supply Chain Planning Officer processes requisition orders according to ICRC logistics and financial procedures. Regularly keeps the customers informed about the progress of their requests, records and files all documentations pertaining to the process of the order, registers and transmits customer's claims and remarks, updates the logistics dashboards and provides required statistics. He / She contributes to the ICRC Logistics supply chain support to operations.
The BSSC is looking for a suitable candidate to fill the following position:
Supply Chain Officer
(location Belgrade)
MAIN TASKS
Regularly provide an update of orders to customers, especially concerning problem items and anticipated delayed deliveries
Follow up on movement of goods and transportation
Investigating, solving and following up customers complaints
Back order review and order completion follow up
Follow up of acknowledgement of receipt of orders
Follow up of urgent or stock out medical items with the Medical purchasers
Improving/ implementing customer service procedures, policies and standards
Follow up of import/export permits
Monthly review of short expiry items
Kitting – creation of work orders (WOs), hard committing of items on WOs, monitoring stock levels
Participate in warehouse stock taking and reconciliation
Identify slow moving items and propose them to customers for use
REQUIRED PROFILE
Technical degree in Logistics, Administration or equivalent
Previous experience in Administration or within a Supply Chain Logistics department
Experience/Background in the medical sector is an asset
Good knowledge of the supply chain
Fluent in spoken and written English, French an asset
Computer literacy, good knowledge of MS Office.
Solid knowledge of ERP systems
WHAT WE OFFER
A work and progressive professional development in an exciting international humanitarian environment
An inspiring opportunity to practice your profession in a multicultural organization
Stimulating benefits package
If you are interested in this position, please send us your CV and Motivation letter exclusively in English.
Only short listed candidates will be contacted.
Deadline for applications is 04.04.2019.