Oglas dostupan i osobama sa invaliditetom
Oglas dostupan i studentima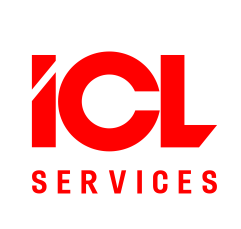 Talent Acquisition Specialist
Belgrade
ICL Services is one of the biggest and oldest Russian IT companies currently in top 100 world IT outsourcing companies and key partner of Fujitsu. Today, the company works with more than 80 major clients (Eurobank, Auchan, Kelly Services, British Petroleum, Australia Airline, Itella, Leroy Merlin) from 30 countries. We are dynamic, determined, and provide a broad scope of services to some of the largest and most diverse companies in the world. For this, we are also well-respected and constantly strive to maintain our standards of professional excellence and ethical conduct. Now we are looking to expand our team by seeking out Talent Acquisition Specialist.
Your role will include:
Work closely with line management on all initiatives involving recruitment to ensure success in hiring practices
Use various methods to proactively recruit and network with potential candidates including social media platforms, networking events and job fairs
Ensure proper onboarding for new hires and the necessary paperwork is completed promptly and accurately
Conduct preliminary interviews with candidates to check interest, personality and salary requirements
Provide feedback to management about details regarding applications, candidates
Using screening techniques, assess the skills, qualifications and experience of potential candidates
Actively work toward building a diverse and qualified team to support the organization
Professional Requirements:
Previous experience seeking talent recruitment and assisting with onboarding processes within IT industry and ability to cover up to 10 active vacancies independently
Previous experience in recruitment of junior, middle, senior engineering positions, project managers, customer solution architects, service delivery managers and supporting functions
Interpersonal skills and ability to communicate professionally
Experience in the continual development of talent pipelines and sourcing potential candidates
Ability to speak knowledgeably about the company and answer any questions a potential hire may have
Proficient in using company software and databases to connect with and reach out to potential candidates
Experience working with a diverse team and striving for fairness in hiring all races, genders and ages
Advanced knowledge of English Language (B2-C1)
Team player mindset, ready to be accountable for your part of the work
Previous experience developing and executing recruiting marketing and branding strategies
University degree in Human Resources or Management will be a plus
What we offer:
A full-time employment contract
An opportunity to work on challenging projects with some of the world's largest companies
Flexible working hours, home office possibility once up to twice in the week
Compensation package (quarterly bonuses, private health insurance, team-buildings, professional education and certification)
Opportunities for advancement within the company:

50% of employees' got salary raise
30% of employees' had a career growth

Opportunity to participate in various corporative programs (MVP - mentoring program)
Opportunity to be a part of socially responsible business (various activities to support our employees and community generally)
First six months of induction training and education in modern and comfortable office in New Belgrade
A highly professional, but very friendly team you will enjoy being a part of
Overtime working hours are recorded and compensated
Human corporative culture:

80-85% of our employees appreciate humane corporate culture in ICL Services
85-90% of employees says that they work with great people

Professional education and certification – ICL genuinely values its employees and works continually on knowledge improvement across the business spectrum
We are looking forward to receiving your resume. Our selection process consists of three interview rounds with management team in Belgrade. We endeavor to make our selection process as quick and as transparent as possible – don't hesitate to ask if you have any questions. Please, bear in mind that only shortlisted candidates will be contacted for an interview.
Deadline for applications: 22.12.2019.