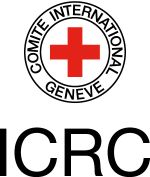 Together, building purpose.
The International Committee of the Red Cross (ICRC) is a neutral, impartial and independent humanitarian organization that works to protect and assist people affected by armed conflict and other situations of violence. To find out more about ICRC mission and its activities visit www.icrc.org
Our global talent attraction and employer branding team is currently designing the future of HR marketing and we want you to join us in our ambitious journey: we have exciting times ahead!
If you think you are going to join a traditional team, think again. We are 11 experts based around the world. Here, you will be part of a self-driven, proactive, remote, dynamic and diversified group of professionals whose challenging mission is to actively partner with internal (HR professionals, Heads of Unit/Delegation, etc.) and external stakeholders (Red Cross National Societies, professionals, associations, Diasporas, alumni groups, Universities, etc.) in order to identify, attract and engage with the right talent at the right moment, using the most effective, modern and innovative practices/tools.
In collaboration with the Head of Talent Attraction and Employer Branding (based in Geneva), your mission will be to build and spread the most accurate ICRC voice in order to allow people to choose their best career move.
The ICRC Belgrade Regional Delegation is looking for a suitable candidate to fill the following position:
Talent Attraction & Employer Branding Officer
(Location Belgrade – Resident position)
Your added value, our challenge.
In collaboration with internal/external stakeholders, as Talent Attraction & Employer Branding Officer, you will succeed by:
Designing and delivering actionable/measurable Talent Attraction initiatives in line with the Organisation's recruitment needs (e.g. advertising, social media recruitment campaigns, Live sessions, etc.),
Participating to the creation and the diffusion of the ICRC employee value proposition (EVP) in order to spread an appealing, unique and authentic employer branding message to target populations
Conducting general, regional, institutional and skills-based employer branding campaigns,
Building talent pools/communities with niche professionals, associations, Diasporas, alumni groups, Universities, etc.,
Creating and executing talent sourcing campaigns in order to generate a relevant pool of candidates for present and future recruitments,
Advising prospect candidates on competency building in order to meet ICRC's standards,
Embracing and nurturing collaboration within the Red Cross movement (Nationals Societies and the IFRC) as well as with other humanitarian Organisations,
Informing and guiding candidates through the ICRC application process,
Actively participating in HR, Talent Acquisition/Attraction and employer branding "best practices" global projects,
Training and advising peers and internal partners on employer branding best practices
Reporting on Talent Attraction and Employer branding activity progress and budget management,
Conducting regional and skills-based labour market analysis in order to support and influence Talent Attraction and Employer Branding actions
Required qualifications
Significant professional experience (3 to 4 years) in HR, marketing, communication, talent sourcing and/or recruitment within an international, multinational, non-profit and/or humanitarian Organisation,
Proven digital excellence in implementing, deploying and managing HR Marketing, Sourcing and Employer Branding tools as well as related actions/reporting
Demonstrated ability to create written/visual corporate graphic content for digital marketing purposes and to run efficient communication/recruitment campaigns
Experience working in a remote, diverse, proactive and international team
At ease managing and reporting on budget plan and expenses
At least Bachelor degree in HR, labour psychology, digital marketing and/or communication
Perfect command of written and spoken Russian and English
Willing to travel abroad within the covered region
You act, we learn.
Strong drive, "Can-do attitude", positive thinking and solution oriented mind-set
Active listener, benevolent and remarkable team spirit
Outstanding communication and networking skills at all levels of hierarchy
Self-learner/starter, high degree of autonomy and proven organizational skills
Confirmed representation and presentation skills
Commitment and capacity to convey humanitarian motivation
In-depth and relevant knowledge of the local labour market, recruiting practices and local HR Marketing mediums.
We would be pleased to see these additional assets
Oral and written proficiency in French
Humanitarian field experience/exposure
LinkedIn proficiency: Recruiter licence and/or Talent Insights module
Proficiency in Boolean string sourcing (LinkedIn, open web, etc.)
What we offer
A unique opportunity to join the world's most respected humanitarian Organisation
Create an impact and influence the future of HR marketing at the ICRC
Change people's lives by helping them find their next career move
Exciting professional development and stimulating benefits package
Join a global and dynamic remote team
If you are interested in this position, please send us your CV and Motivation letter exclusively in English.
Only short listed candidates will be contacted.
Deadline for applications is 19.02.2019.