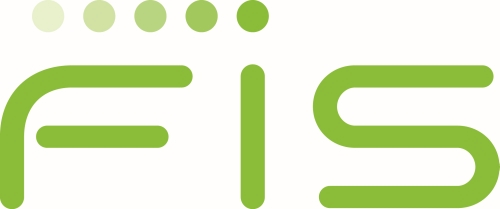 Team Leader Market Integrations
Belgrade
Are you curious, motivated, and forward-thinking? At FIS you'll have the opportunity to work on some of the most challenging and relevant issues in financial services and technology. Our talented people empower us, and we believe in being part of a team that is open, collaborative, entrepreneurial, passionate and above all fun.
About the team
At FIS Front Arena we have been building systems for financial trading, risk management and position control for 30 years. Our systems enable banks, hedge funds and other financial institutions make critical decisions with confidence, execute their orders and follow up their positions independent of the asset class: stocks, commodities, rates or FX. Whether the trade is done through an exchange or over the counter, we've got it covered. But that's just part of the story. In short, we support the whole electronic trading process from sell-side to buy-side and front-to-back.
What you will be doing
You will be leading a team of very talented and highly motivated persons working with Front Arenas' Electronic Trading system – analysts and developers working with exchange-based integrations to various markets and brokers. Your key responsibility is governance for all exchange integrations build by the team and you will lead the team members to effectively work together and with teams located in other locations and drive growth. You will have a key role in ensuring the delivery of our premium low-latency exchange integrations is done on the highest-level of satisfaction across our Electronic Trading system.
Your role
You will be part of the Market Integrations team that is responsible for the design, development and maintenance of key market integration solutions to brokers, broker networks and exchanges using exchange provided protocols, such FIXas FIX protocol, Nasdaq X-Stream etc. The integrations are tightly connected to our sell-side Front Arena Order Management System.
As an Integration developer Market Integrations Team Leader you will:
Mentor a team of 5 team members (developers and analysts) including performance management
Drive growth and identify key opportunities
Hands -on work as a

Developer

or

Analyst

Establish processes for the teams' well being
The development mainly involves using C++ (STL, boost or other technology based on problem definition and individual developer choice) and our proprietary integration frameworks and map language driven by C++ based engine (similar to Python) that facilitate easy integration and help shorten time to market on one side and technology required by exchange on another such as C++, Java, Python etc.
What you bring
We strongly believe that passion for financial markets and programming are equally necessary! Are you a creative, passionate and a caring team player?
M Sc. in Computer Science or similar degree
3-5 years of software development as a developer or analyst
Experience or understanding in object-oriented design and programming, data structures etc.
Experience of using STL, boost or other 3rd party C++ libraries
Experience or understanding in real-time data processing, multi-threading, IPC and TCP/IP stack
Solid experience or understanding of C++
Understands test driven development
Delivers high quality software in a fast-paced environment
Strong analytical skills
Fluency in English
What you are
An analytical thinker with an entrepreneurial attitude to problem solving
Interested to learn how financial markets work behind the scene
Driven and enjoy influencing the direction of your own development
Collaborative and like to share knowledge
Constantly challenging existing mindsets and ways of doing things for the better
Experienced with working in agile teams using continuous delivery practices
End user focused and passionate about user experience
Added bonus if you have
Previous experience of integration type of work and FIX protocol
Previous experience as a Team leader
Experience in financial markets
Previous experience with exchange protocols
What we offer you
The chance to work with premium software and the company's consolidation platform covering all asset classes
A work environment built on collaboration, flexibility and respect
Competitive salary and attractive range of benefits designed to help support your lifestyle and well being (including private healthcare, 27 days of vacation, work from home – 4 days per month, etc.)
Varied and challenging work to help you grow your technical skillset!
Ready to start your journey with us?
We look forward to receiving your application. Please use only the button below in order to apply (only complete online applications will be considered).
FIS is committed to protecting the privacy and security of all personal information that we process in order to provide services to our clients. For specific information on how FIS protects personal information online, please see the FIS Online Privacy Notice.
Deadline for applications: 22.03.2020.