Team Leader/Information Management Application Support Administrator
Beograd
08.05.2019.
ugovor
puno radno vreme
dostupno osobama sa invaliditetom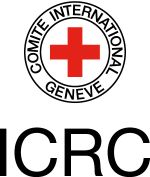 The International Committee of the Red Cross (ICRC) is a neutral, impartial and independent humanitarian organization that works to protect and assist people affected by armed conflict and other situations of violence. To find out more about ICRC mission and its activities visit www.icrc.org
Information management allows to acquire, organize, preserve, protect and communicate the information, whatever its form, to enable the organization to perform its mission in an optimal way. The Information Management Unit (IM), situated within the Archives and Information Management Division, is the ICRC's reference unit for managing information throughout the organization.
Amongst the different activities, it proposes assistance and support to accompany ICRC staff in the use of information management platforms, such as communication tools, Intranet environments, collaborative spaces, enterprise search engines and records management systems.
The Belgrade Shared Services Center (BSSC) is created to provide a global support service to the ICRC worldwide operations. In this context, the IM L2 Application support team, brings its expertise and skills to solve problems in the use of the IM platforms. It answers the various requests and incidents on these platforms reported by ICRC staff throughout the world.
The BSSC is looking for a suitable candidate to fill the following position:
Team Leader / Information Management (IM)
Application Support Administrator
(location Belgrade)
MAIN TASKS
For 50% of the time

Manages the priorities and the plan of action for 3-4 persons
Organizes the shift from 7am to 7pm
Resolves conflicts with users
Acts as a focal point for the head of IM unit
Is responsible of the quality of knowledge base

For 50% of the time

Ensures 2nd level support in the functional area of Information Management applications to the end-user ICRC worldwide from 7am to 7pm
Answers to the requests and resolves the incidents on the platforms managed by IM Unit
Ensures a good collaboration with all the ICT teams involved in IM System production
Escalates unsolved and/or complex cases or evolutions to the project and maintenance team in Geneva
Is responsible of the follow-up of the requests/incidents
Contributes to the establishing of a comprehensive Knowledge Database, i.e. cases correctly documented and updated in timely manner
Participates to the test for the production move for AIM Tools
Produces reports on the different types of activities and on the delays
REQUIRED PROFILE
Degree in Information Management System, Economics, Business or Technical Science or equivalent experience
Minimum 2 years' experience on managing a team of 2-5 persons
Minimum 2-3 years' experience in service desk procedures and supporting end-users (knowledge of Ticketing tool an asset),
Knowledge of MS Ecosystem (Outlook, SharePoint, Dynamics CRM); knowledge of Open Text and Web Content Management system is an asset
Very good command of English, French language an asset
Knowledge / aptitude: good communication skills, great autonomy, strong sense of rigor and of result, analytical and synthesis skills, respect for humanitarian values, eager to share information and knowledge, excellent listening skills
End-user service oriented, well-organized, open-minded and adaptable
Well organized, able to handle multiple tasks and prioritize, capacity to work under pressure
WHAT WE OFFER
A work and progressive professional development in an exciting international humanitarian environment
An inspiring opportunity to practice your profession in a multicultural organization
Stimulating benefits package
If you are interested in this position, please send us your CV and Motivation letter exclusively in English.
Only short listed candidates will be contacted.
Deadline for applications is 08.05.2019.
Medjunarodni komitet Crvenog krsta
SRBIJA, Beograd, Vladimira Popovica 38
PIB: 102474882
Matični broj: 17744968
Više o poslodavcu