Technical Customer Support Representative
Beograd
16.04.2021.
ugovor
puno radno vreme
dostupno osobama sa invaliditetom

Technical
Customer
Support
Representative

Belgrade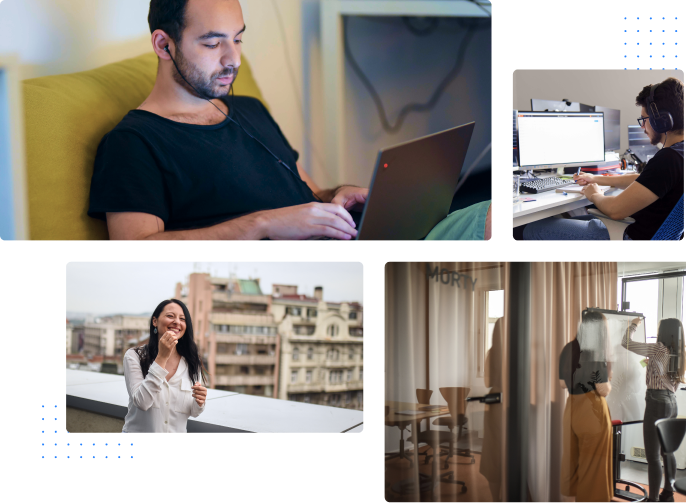 Who are we?
TradeCore is a fast-growing multi-product company at the forefront of innovation in FinTech with offices in Belgrade. We operate across FinTech, RegTech, payments, and crypto verticals. Our passion is providing cutting-edge & easy-to-use solutions to modern businesses operating on capital markets. Our customers use our products to manage millions of clients and process hundreds of millions of dollars in payments, and we're just getting started. You can think of us as AWS in FinTech.
We are not offering you just another job. You'll be joining a network of people working together to make a difference in FinTech. The team behind TradeCore is what makes us a core service provider for regulated financial service market leaders globally. Our environment is fast-paced, fluid and there's a lot at stake. We do expect a lot from our people, however, we give them the opportunity to make a real impact, grow a career, and take a leading role in our ventures. We're proud of the brilliant people who got us here and want to hire more of the same. If you want to be a part of TradeCore's team and are up for the challenge, we'd love to hear from you.
---
Why do we need you?
At TradeCore, we want the best for our clients and only the best support will do. It is our mission to provide a personalised and consistently high service standard, where our clients feel taken care of and supported in their goals. We are currently looking for a friendly, enterprising individual with strong technical skills and API knowledge to join our Customer Success team to act as the first point call for all inquiries; providing information and fulfilling requests with clarity and assurance.
---
The role of Technical Customer Support Representative encompasses the following:
Daily communication with clients
Efficient delivery of changes according to client requirements
Tracking/documenting ticket histories, issues and actionable steps
Updating knowledge base articles both for internal and external use
Cooperation with the development team to identify and resolve potential system-wide QA issues
To be successful in this role, the following applies to you:
You have excellent communication skills with perfect written and verbal English, which is of paramount importance in this position
Efficient time management in your DNA, as well as confidence, positivity, and a good amount of tech-savvy in a wide variety of digital tools
You possess a minimum of 2+ years of experience at a similar position in a B2B/SaaS company
You know your way around REST API and how to analyze it in Chrome DevTools (or similar)
You have working experience in Jira and Zendesk (or similar)
You're not afraid of looking at system health dashboards and searching through logs in DataDog (or similar)
We are offering you:
An opportunity to work and have an impact on cutting-edge FinTech products
A competitive salary, based on your experience and performance
A budget for professional advancement, as we understand how important it is to work on expanding your knowledge
We are recognising and rewarding small and big achievements and the ones who live our values
Wellbeing programs which include emotional support, private health insurance, enhanced maternity leave, family and parental support and much more
22 days paid vacation (accruing an additional day per year, unlimited after 6 years of service)
Friendly offices in downtown Belgrade with a fully stocked kitchen
As part of the TradeCore team, you have the opportunity to contribute, learn, improve your skills and expand your potential. Are you ready?
If you wish to exercise any of the privacy-related rights please read our Privacy Policy.
TradeCore is a platform-as-a-service provider that enables fintechs to build next-generation banking and investment products.TradeCore's full stack offering does all the heavy lifting, allowing companies to focus on launching unique customer experiences. By providing access to the core, and complex, ... Saznajte više
Beneficije
Timska druženja
Edukacija, profesionalni razvoj
Hrana i piće
Sport i rekreacija
Dobrovoljno zdravstveno osiguranje
Zdravlje
Godišnji odmor i slobodni dani
Fleksibilno radno vreme
Više o poslodavcu