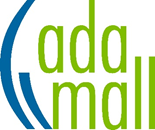 The GTC Group is a leading real estate investor and developer focusing on Poland and capital cities in Central and Eastern Europe. The GTC Group is operating in Poland, Budapest, Bucharest, Belgrade, Zagreb and Sofia. The Group was established in 1994 and has been present in the real estate market since then. Since the Group was founded GTC has developed some 73 commercial properties, offering approx. 1 295 000 sq m of lease area, Today, GTC actively manages the real estate portfolio of 46 commercial buildings providing 746 000 sq m of office and retail space to its highly demanding international tenants and customers. In Serbia GTC is the leading real estate developer since 2004 managing portfolio of 120 000 sqm of A Class office space and 56.000 sqm of retail and office space in operational or construction phase.
For one of our prime projects – Ada Mall Belgrade, winner of the Best Retail Development Award by CIJ – we are looking to recruit a seasoned professional for the position of
Tenant Coordinator Manager
Belgrade
Key Responsibilities:
Regular contact with mall's leasing and marketing team to establish any changes required to the leasing plans related to negotiations, new leases and other purpose
Close liason with the mall's marketing team to provide full technical, operational and permit-related support
Regular contact with the mall's technical team to establish any changes required for the arhitectural and design documentation in relation to statutory, design or other purpose
Rewiew and approve the design of the tenants' units ensuring that they are in line with the Landlords' standards and compatible with the mall's systems
Be the main point of contact to all newly entering Tenants with relation to their designs and fitout works
Be the main point of contact for the architectural and engineering team engaged by the mall, as well as mediating between the developer's project management team and the new Tenant
Establish necessary procedures and organize implemantation of new tenents' fitouts
Responsible for obtaining local authority permits and supplying the necessary supporting documentation
Responsible for electrical meters' reports from the mall's BMS for all tenants
Supervise all new Tenant's fitout works and subcontractors working in the mall
Assist Facility Manager in all aspects of the technical and operational management of the mall
Supervise and get actively involved in the rapport between the mall and its Tenants regarding all technical issued in their shops
Required qualifications, skills and experience:
University Degree in Civil Engineering or related fields
Fluent in AutoCAD and MS Office
At least 3 years of relevant experience ideally working for a shopping centre or large chains of retailers
Experience in project management and supervision of construction works
Ability to read and clearly understand construction documents and drawings; working knowledge of building materials and engineering systems
Good English, written and spoken
Adapt to and manage change, including last minute additions and pressing deadlines, a constant aspect of tenant coordination works
Please send your CV in English electronically not later than 28.12.2019.
Only shortlisted candidates shall be contacted.
All data received will be treated with strict confidentiality and shall be used only for the purposes of the current recruitment.