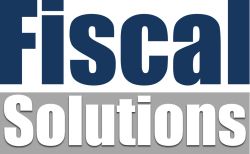 Fiscal Solutions d.o.o. (http://www.fiscal-solutions.net/) looking for:
TEST & QA ENGINEER
Location: Novi Sad
Main responsibilities:
Collect and structuring requirements
Getting to know software requirements
Defining constraints for implementation
Testing and verification of implementation
Writing and validation of documentation
Software related consultant services
Getting to know and perform software analysis
Your skills:
Basic knowledge of OO and/or script programming
Basic knowledge of testing concepts
Proficiency in English both spoken and written
Good communication skills
Fiscal Solutions is a great PLUS to your career boost cause:
We are internationally focused – working with worldwide retailers often requires travelling our broad clients' network or attending international events.
We provide training depending on assignments and offer flexible work hours.
Although we are 15+ experienced as a part of Service PLUS Group, we are fast growing sole fiscal focused company offering plenty of opportunities for promotion and progression.
We welcome and reward advanced ideas and innovation.
Our Care PLUS program gives you feel respectful and well cared.
We are team of professionals fond of social and sport activities offering very friendly working environment.
Between other responsibilities we single out a few. Getting to know software this company offers, preparation of system environment for demonstration purposes, consulting with client, project managers and team leader for drafting and defining concepts for target solutions for clients. Maintaining, monitoring and keeping track of current issues and/or consulting technical support about arisen issues. Support for customers, giving guidance in both personal and online form to resolve technical issues. Regular meetings with Team Leader for ensuring comfortable and productive work environment.
Beside work responsibilities we have already built a team of people interested in various out of office activities such as casual outing, gym, archery, bowling, participation on marathons, mountain bike and other so we hope that you will join and help us grow together.
Work position is open for office in Novi Sad, Serbia. If you are interested in learning more about this opportunity please send your CV and provide brief overview of your experiences through your application.
Only Short listed candidates will be invited for an interview.
Deadline for applications: 28.08.2019.