Tim lider na poslovima montaže nameštaja (Assembly Team Leader)
Beograd
05.08.2021.
ugovor
puno radno vreme
1. i 2. smena
dostupno studentima
dostupno osobama sa invaliditetom

Most people see a table.
You see the flow from where it's made to where it's used.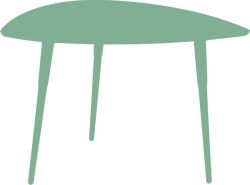 Tim lider na poslovima montaže nameštaja (Assembly Team Leader), Customer Fulfillment, IKEA Belgrade East Store
You see things a little differently. So do we. We believe that what you value is more important than what your CV says. Weoffer positions that will challenge your skills and let you grow. Come see things a little differently with us. You see things a little differently. So do we. We offer positions that will challenge your skills and let you grow. Come see things a little differently with us.
About you
You have experience in the organization who has run the assembly business in retail;
You have gained practical experience as a carpenter, electrician and / or plumber;
You had an opportunity to lead a team;
You are interested in decorating your home and assembling furniture;
You are focused on customer and you love working with people;
You know how to make rational decisions, set priorities and you have an eye for detail;
The advantage are computer skills and knowledge of English.
About the job
Your task is to organize and provide a high quality furniture assembly service in a safe, fast and effective way. To provide a positive IKEA experience to our customers, through furniture assembly services.
About the assignment
Your tasks will include:
Empowering your team through knowledge, confidence, trust, authority and motivation so they are always ready to support customers in the best way possible;
Assisting Assembly and Installation team with duties as needed;
Analyzing workload and time off requests to ensure proper manpower is available to maintain service to our stakeholders;
Ensuring that customers are left in a safe and secure environment and their home is clean and tidy
Following up on the department action plan and taking action to ensure we are continually focused on achieving the agreed goals;
Optimizing the relationship with our customers in order to increase customer satisfaction thereby driving sales growth and sustained long-term profitability;
Providing your team with adequate quantity of consumable materials and tool to perform theirs assignment. Following up the cost in order to achieve goals and provide customers affordable services;
Working with your manager and your team to identify the root cause of recurring problems, and finding and implementing improved ways of working and following up to ensure we have been successful in resolving such problems for future customers;
Working with your colleagues in other functions to implement changes that will improve our customers' satisfaction;
Reducing the environmental footprint and minimizing cost by working consciously with resources and materials, and maximizing opportunities to recycle and reuse materials.
IKEA South East Europe is an exciting and empowering region with great growth agenda in all countries – Croatia, Romania, Serbia, Slovenia and Ukraine. We currently operate 6 stores and we will open new ones in the upcoming period. We strongly encourage and warmly welcome applications of people of all cultures, backgrounds and experiences because we believe that diversity in IKEA makes us stronger.
Join IKEA now and apply for the position in English.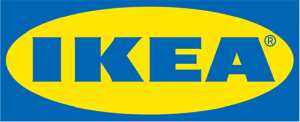 IKEA Srbija d.o.o.
Prešli smo dug put od trenutka kad je 1943. godine Ingvar Kamprad osnovao kompaniju IKEA. Od sitnog švedskog biznisa, gde su se proizvodi prodavali putem kataloga, IKEA je postala jedan od najpoznatijih svetskih brendova za uređenje doma. Robna kuća IKEA Beograd Istok otvorena je 10. avgusta 2017. godine. U svom asortimanu robna kuća ima oko 9.500 funkcionalnih i pristupačnih proizvoda za uređenje prostora i doma po cenama toliko niskim da ih može priuštiti većina građana. Kompanija IKEA…
Više o poslodavcu