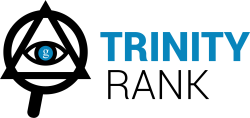 WordPress Developer
Belgrade
We are looking for a bright, result-driven, responsible and detail-oriented WordPress Developer to join us at TrinityRank. As a WordPress Developer, you'll be responsible for both the back-end and front-end development of our websites, as well as work on optimizing all of our existing projects. This is a full-time, office-based position.
As a company, our goal is to facilitate and appreciate talent, which is why we're offering our developers a chance to maximize their skills with the help of your experienced team leaders, all while working on exciting projects.
RESPONSIBILITIES
Implement new features and functionality based on pre-existing wireframes.
Establish and guide the website's architecture
Ensure high-performance and availability, and manage all technical aspects of the website
Help formulate an effective, responsive design and turn it into a working theme and plugin.
SKILLS
At least 2 years of WordPress development experience
A solid understanding of user-centered design
Expertise with HTML & CSS best practices and JavaScript
Strong understanding of PHP back-end development
Good understanding OOP concepts
Wordpress custom theme development
Experience with building user interfaces for websites and/or web applications
Strong attention to detail and quality
Skill in web site speed and performance optimization, including AMP pages
Knowledge of how to interact with RESTful APIs
Proficient understanding of code versioning tools {{such as Git, SVN}}
BENEFITS
A competitive starting salary
A stress-free working environment
Paid vacations and annual team retreats to exotic destinations
A transparent road to your progression within the company
Flexitime and remote work on occasion
A new set of drinking buddies
A secure and stable job that isn't going anywhere, unless the Internet explodes and the world burns down.
If all of this sounds interesting to you, leave your CV and GitHub link. After that, it's on to the test! After we go through your specifications, we'll send you a quick test, just to see how big of a hacker you really are ;)
Good luck, young padawan!
Deadline for applications: 25.01.2020.