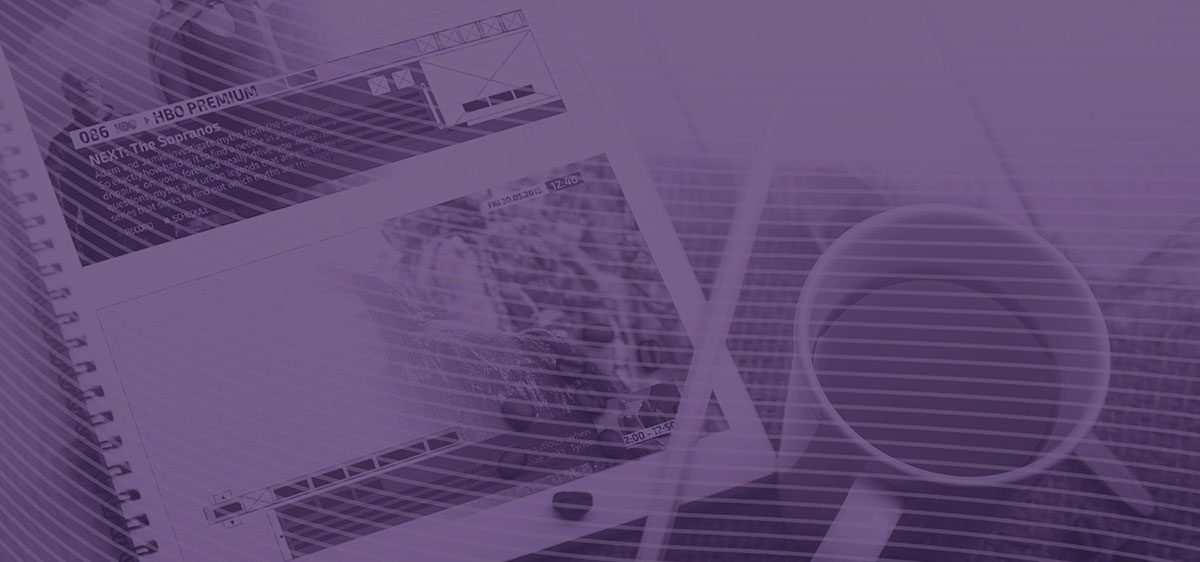 ---

UI / UX Designer


---
Recognizing that aspects of User Interface (UI) design, User Experience (UX) design and Human-Machine Interface (HMI) design are equally important as electronic or computer engineering, RT-RK has established a team of highly skilled UI/UX designers which are capable of surfacing novel, immersive, responsive and optimized UI/UX solutions for various consumer devices.
UI/UX team has produced several innovative UI solutions, including designs for Android TV Operator Tier Launcher and Hybrid Set-top boxes, Smart home applications, In-Vehicle Infotainment units, Industrial management applications and Automotive safety software for automated driving. For more information and full portfolio, visit experience.rt-rk.com
We are looking for highly motivated person with excellent analytical abilities and attention to detail. This person would work on user-centered design solutions for products of the world leading companies.
Your role would include:
Design of User Experience and User Interface elements of modern applications for consumer electronic devices (TVs or set-top boxes with big screen, tablets, smart phones) and automotive HMI
Participation in full UI/UX development cycle, including ideation, use case and user journey definition, high fidelity wireframes, prototyping, assessment and optimization
Designing graphical elements that can be applied by developers in Android, iOS, Windows, HTML-based or native applications
Interaction with stakeholders and prospective customers, as well as the development teams
Requirements:
University degree in the field of graphic design, web design or related disciplines
Excellent visual design skills with sensitivity to user-system interaction
Professional knowledge of Adobe Photoshop, Adobe Illustrator and Adobe XD
Experience with prototyping tools like Marvel, Invision, Axure etc.
Intermediate level of usage of English
Good coordination and communication skills
Ability to solve problems creatively and effectively
Portfolio submission is mandatory
Preferred skills and knowledge:
Knowledge of After Effects or some 3d modeling software is a plus
If you do not have bonus skill-set, we will give you an opportunity to master it.
Benefits of joining our team:
The result of your work will be integrated into the products of world leading companies
Professional and academic development in cutting edge technologies, as well as support for participation in national and international scientific conferences
Work in a new and modern setting with the latest platforms and tools
Pleasant and relaxed atmosphere, team spirit, team-building activities (recreation, entertainment, cultural events ... )
Flexible work schedule and casual dress code
Possibility to travel and work abroad in joint projects with global leading companies
Location: Novi Sad
We thank all the candidates that show interest in our company, but only shortlisted candidates will be contacted.
RT-RK is a R&D company and national research institute that delivers development services and own products in the arena of real time embedded systems, with strong focus on consumer electronics and automotive. Headquartered in Novi Sad, with o ces in Belgrade (Serbia), Banja Luka (Bosnia and Herzegovina) and Osijek (Croatia) with over 800 engineers, RT-RK is one of the biggest development houses in the Southeast Europe. The company's business is structured in two big categories: professional services (outsourcing, near shore development centers), and own products. Imagination, Cirrus Logic, TTTech, Western Digital, Google, Marvell, Qualcomm, ST Microelectronics, Kudelski, are some of the clients, with whom our engineers have the opportunity to work. The main areas of our exper- tise are: embedded systems, TV software, DSP, industrial and automotive software, FPGA, product design, and small scale production.
www.rt-rk.com
Deadline for applications: 22.02.2019.