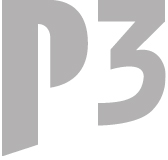 Your responsibilities

We are looking for an UI/UX designer to help us build world-class software for our customers.

Gather and evaluate user requirements in collaboration with product managers and developers
Illustrate design ideas using storyboards, process flows and sitemaps
Showcase your designs with rapid prototypes for hand-off to developers
Create original graphic designs
Identify and troubleshoot user problems
Develop finalized UI concept into working presentation layer code

Your chance

Competitive working conditions
Full time employment
Flexible working schedule and possibility to work from home
Personal and professional career development, and payed certifications
Private health insurance
Innovative projects with prestigious international customers
Team building activities to support team oriented culture
Coffee, Refreshments and Fruits
Modern workplace

Your profile

If you are a passionate about latest technologies, like working as a part of a team of problem solvers, and you are committed to bringing innovative solutions, then this is the position for you.

Extensive experience as UI/UX Designer or similar role
Working HTML, CSS, and JavaScript
Fluent in using rapid prototyping tools
Ability to translate concepts into effective information architectures
Strong communication skills to collaborate with various customers
Creative thinker that can convey ideas through text and image
Good written and spoken English language skills
German is a plus
P3 enables our clients to succeed in their business by delivering tangible value.
Founded in 1996 as a spin-off from a globally-recognized, leading technical university, P3 began with the goal of implementing an innovative new process and has remained focused on serving clients from innovation to implementation. P3 has around 1000 employees across 20 locations globally. With our P3 spirit and work 2.0 ethics, we are entrepreneurs within our company. This benefits our customers in terms of innovative Ideas and a real hands-on work ethic.
P3 provides international management consulting and innovative engineering services as well as enterprise level software development. P3 digital service is a company focused on developing enterprise level systems and intelligent mobile solutions for international clients.
At P3 group, you will have the opportunity to work with talented people, cutting-edge technologies and industry leading companies.
We are looking forward to your online applications!

Deadline for applications: 11.12.2019.