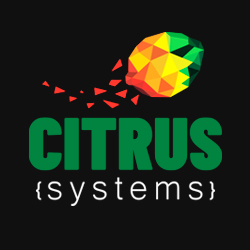 Citrus Systems is a rapidly growing company, which specializes in product development for online game platforms and e-commerce. We are looking for highly motivated and driven specialists who deliver results and are willing to share their expertise with the team of like-minded people.
Citrus Systems values your ambition and your desire for further personal and professional growth. We offer great opportunities for the advancement of your career and professional growth for both experienced IT specialists and fresh university graduates. We provide comfortable working conditions and a friendly atmosphere, which facilitate the achievement of goals and brings satisfaction and joy to our team.
We are looking for a:
VIP Customer Support Specialist (Russian)
Belgrade
Essential duties:
Consulting clients on all matters relating to the activities of the company, services, orders, processes
Establishing close and trusting relationships with key clients
Correspondence with key clients in instant messengers
Covering the needs of clients and maintaining their loyalty
Perfect knowledge of company rules and internal processes
Willingness to respond to emergency problems after working hours
Desired skills and experience:
Competent written and oral speech
Good negotiation skills
Stress tolerance and ability to resolve conflict situations leaving the client with positive emotion
Good knowledge of ​English and Russian language is a must
Be able to think "strategically" and anticipate the desires and needs of key customers
What we offer:
Working in an international team
Professional growth and improvement
Competitive salary and conditions
Please send your CV in Russian.
Deadline for applications: 27.02.2020.