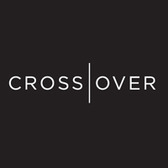 Vice President of Marketing
$200k USD/year
Remote Work
DESCRIPTION
We're running an Online Hiring Event on this Saturday, to hire VPs of Marketing ($200k/yr).
Online Hiring Events are live forums designed to enable you to understand the role and requirements through an interactive Q&A session followed by a self-directed testing process. The testing takes between 3-5 hours to complete. It's worth taking the time to finish all the tests because we evaluate every single complete application to find the top talent.
This event will include all testing required to apply for the role. Upon grading the tests, and if you advance, we will set up an interview with the hiring manager.
The VP of Marketing will manage data-driven marketing campaigns related to lead generation, customer acquisition, and cross-sell programs. This executive will be a strong direct and digital marketing executive capable of designing and executing integrated campaigns in support of B2B customer acquisition objectives.
The VP Marketing leads, plans, and executes targeted B2B marketing and digital campaigns to drive site traffic for one of the fastest growing cloud-based software product companies. They will improve performance by analyzing all essential marketing KPIs on a daily/weekly basis. This role will include job board marketing, SEO/SEM, display, email marketing, social media, and website optimization. The ideal candidate will have B2B lead generation experience within a large IT or Software organization. Attribution/marketing mix optimization for significant customer segments is critical.
Additionally, this role will be expected to develop new campaigns and tactics, continually A/B testing to ensure best practice, and evaluating results, monitoring the health of the pipelines, and taking appropriate action as required.
The VP Marketing communicates clearly across cross-functional teams from sales to engineering helping teams to prioritize and execute goals.
Success will be measured by:
Achieving predictable and repeatable acquisition of high quality and volume of MQLs
Consistently delivering positive weekly results
Reducing the CAC cost per acquisition
Candidate Requirements:
10+ years experience as a VP of Marketing or other senior marketing roles with the budget management of at least $6M
Proven experience in managing a team of 10+ people
Experience designing and implementing a successful marketing plan, with multiple campaigns running in parallel
Strong knowledge of SEM, SEO, web analytics and Google Adwords, with at least five years on hands experience
Ability to work independently, while being able to collaborate and manage remote team members located all around the world.
Strong organizational skills & highly coachable
A passion for a high-growth environment
Excellent English, written and oral communication, and presentation skills
Join our community of remote professionals!
Deadline for applications: 09.12.2018.