Oglas dostupan i osobama sa invaliditetom
Oglas dostupan i studentima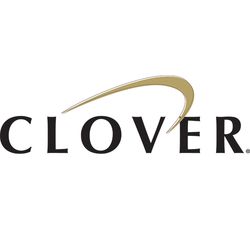 Clover Imaging Group is currently hiring an experienced
Video Editor
to join our growing marketing team. In this position, you will be an integral member of the media team, responsible for taking raw video footage and editing to a finished project that aligns with the promotional, informational, or branding purpose of the video. The ideal candidate will have proven experience and be highly proficient in editorial and production workflow for broadcast and web delivery. You will be working in a fast -paced environment managing multiple projects at once and must be proficient in all aspects of post-production, including motion graphics and audio. Candidate must be fluent in English.
This role is based in our Novi Sad Serbia office.
What you'll do as our Video Editor
Utilize the Adobe Suite of tools to cut unnecessary footage, refine existing coverage, insert appealing transitions, and otherwise improve upon the raw material of the footage.
Must have a strong sense of editorial, story flow, and aesthetic design.
Ensure accuracy of video by communicating with subject matter experts via Business Skype or email and re-cut a video to add or remove information that may be missing or wrong.
Preparing media files to be shared across multiple platforms, including but not limited to, approval processes, Adobe Premiere, and web-based video delivery.
Use creativity to edit the video with the viewer in mind, ensuring that the final product will capture the attention of the viewer for the duration of the video.
Manage media storage and retrieval; ensuring all digital files are saved and digitally cataloged.
Interacting with marketing and media team members, as well as category managers to understand how our manufacturing processes work to ensure that everything comes together appropriately.
Develop workflow ideas that will save time.
Research and suggest hardware solutions that would benefit the media department.
Offer innovative or creative ideas that add value to video projects.
Requirements
Advanced knowledge of Adobe Suite of tools (Premiere Pro, Photoshop, After Effects, and Audition).
Must be fluent in English.
3-5 years experience in video editing.
Possess a deep understanding of the digital workflow, camera types, and file formats.
Good working knowledge of the terminology used in the film industry in order to communicate with team members.
Ability to accept input from creative teams within and outside of the organization.
Creative thinker, who is an assertive problem solver with an analytical mind.
The ability to thrive in a fast-paced environment.
Proficient in key typography techniques, exposure, composition, focus, and lenses.
Must demonstrate strong attention to detail, accuracy, and impeccable grammar.
Ability to select and use music to match the tone and style of the episode and the story.
Great sense of humor, enthusiasm and team-mindedness.
Please submit your CV in English.
Deadline for applications: 20.09.2019.