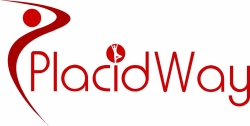 Do you like helping people get through tough times? Do you have compassionate heart and critical thinking mind? Then you might be a great virtual case manager. Virtual case managers will help people who are looking for different procedures worldwide, find out what kind of help they need, help them find the services they need, create plans for treatment with providers, work with providers in different countries, and keep tabs on client's progress with treatment plans.
We are looking for:
Virtual Customer Representative
Work from Home
As a Virtual Case Manager RN, you will support a diverse member population with education, advocacy and connections to the resources they need to feel better and get well.
Main responsibilities:
Communication Skills - English written and oral
CRM experience - Complex database
Time-Management and Organizational Skills - A lot of tasks in limited time
Problem-Solving Skills - Finish what you started
Compassion - Empathy
Job skills and requirements:
Communication Skills: Case managers need to talk with clients and understand their needs. You will also need to speak with others in your client's behalf, and act as a lawyer for them. Good listening skills, speaking in an understandable way and being a good communicator is crucial.
Compassion: Case managers will work with people who are sometimes in dire situations or going through difficult transitions. Being compassionate to their situation and working with them in a positive way will help them make good forward strides.
Time-Management and Organizational Skills: Case managers have multiple clients with different needs and are in different stages of need. Using CRM systems to organize follow-ups, documenting detailed notes, and timely follow-up are critical. You will need to be organized and efficient with your time.
Problem-Solving Skills: Clients are looking for someone to help them find solutions to their problems. You will need to think critically and clearly about their situations to find solutions.
Deadline for applications: 22.06.2018.