Web Application Software Engineer
Beograd
20.08.2021.
ugovor
puno radno vreme
1. smena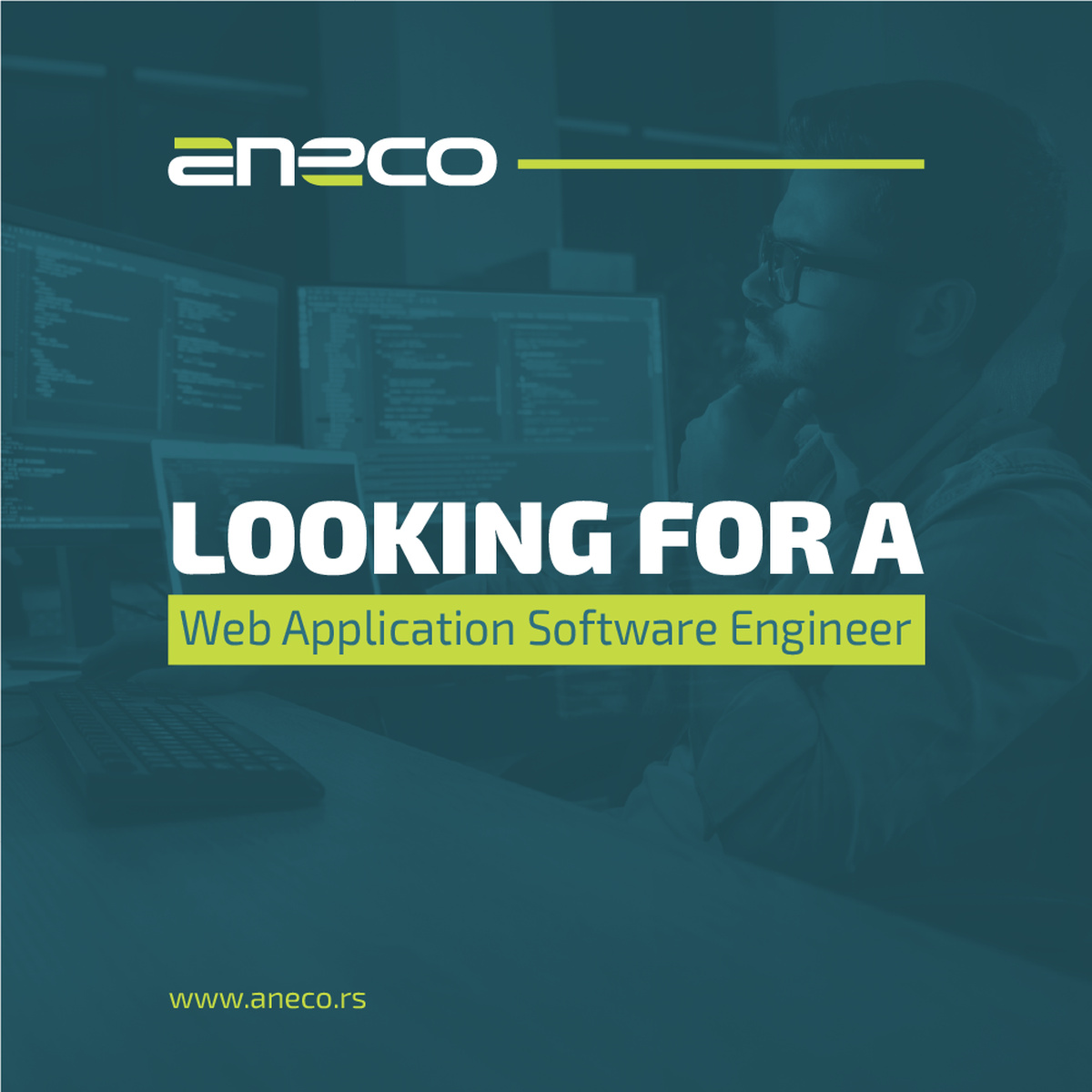 Aneco is in a need of the Web Application Software Engineer. Currently, working remotely with the set shift 11h-19h, free gym and other office perks as it opens later in the year. 100% benefits on the full salary. Opportunity to work on exciting projects tied to ecommerce and Lifecycle Marketing.
We are looking for a seasoned web application engineer who will work with a small collaborative team to build out and manage our entire web infrastructure with a focus on the backend code. The chance to contribute in meaningful ways and see your work out in the world will be available from the start.
Responsibilities:
Design and implementation of the overall web architecture with a pragmatic focus on delivering a working product
Design and deployment of our database
Design and construction of our REST API
Integrate our front-end UI with the constructed API - either directly or in collaboration with front-end developers
Design and development of automated testing as a cornerstone of the development process
Design and implementation of continuous integration and deployment
Understand the product and how it relates to solving the end user problems
Have an awareness and understanding of technical constraints, resources, and opportunities available - speed standards, scalability constraints, security principles, and internationalization best practices. Alert to technical opportunities that can improve the product
Communicate and work cross-functionally with other functions on a rapidly iterating and evolving product
Technical Skills:
At least three years' experience with:
Python or a similar backend language such as PHP, Ruby, or NodeJs
Solid understanding of HTML, CSS, and JavaScript.
Postgresql or Mysql database design and management with a strong understanding of SQL performance and advanced queries
Server management and deployment for the relevant environment
Web based backed framework such as Flask, Rails, Laravel, or CakePHP
Ideally experience and understanding of reactive JS frontend frameworks such as React or VueJS
Thorough understanding of user experience and possibly even product strategy
Experience implementing testing platforms and unit tests
Proficiency with Git
Appreciation for clean and well documented code
Ideally, familiarity with CSS preprocessors, bundlers, and associated languages/syntaxes/libraries
Ideally cloud hosting platforms such as Google Cloud or AWS
Server management and software deployment tools and best practices
Personally have:
Collaborative attitude and team spirit
Passion to learn about technology
Highly reliable and self-organized working attitude
Strong analytical and problem-solving capabilities
Excellent interpersonal and written/verbal communication skills
We offer:
Competitive compensation
Exciting projects in creative environment
Lots of scope for independent work
Budget for your personal development
Very collegial, open-minded team
Aneco d.o.o.
Srbija, Smederevo, Karadjordjeva 20/11
PIB: 112411066
Matični broj: 21668613
Više o poslodavcu