Oglas dostupan i osobama sa invaliditetom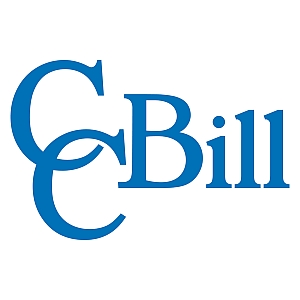 Web Developer
Novi Sad
Overview
CCBill is looking for a well versed Frontend Developer who has a profound understanding of well thought of user experience design, is a stickler for details, and is passionate about writing clean beautiful code.
If you have a deep passion for automation, learning new technologies and consistently seek out new challenges without being afraid to push the boundaries, then we would love to hear from you!
Are you CCBill's new Web Developer?
It is essential that you are:
Highly skilled at front-end engineering using Object-Oriented JavaScript, various JavaScript libraries and micro frameworks (jQuery, AngularJS, Knockout JS, Backbone JS etc.), HTML5 and CSS3
Well-versed in software engineering principles, frameworks, and technologies
Experienced with front-end template engines
A seasoned veteran in developing high-volume / high-availability web applications
Somebody who knows their way around enterprise-level tools, such as source control and continuous integration servers
A self-directed team player who thrives in a dynamic environment
And also, that you possess:
Excellent knowledge of responsive web development and progressive enhancement
Exceptional communication skills
Working knowledge of building responsive web pages for mobile devices
It would be awesome if you are:
Familiar with Angular2+ and Typescript
Experienced with lightweight web servers, such as Node.js
Skilled in reactive programming and redux/flux
Qualified to work with LESS/SASS or other CSS preprocessors
Knowledgeable of Agile software development practices, Spring MVS, Maven, and Hibernate, Tomcat, httpd, Java, Groovy and Perl
So what will your life as a Web Developer at CCBILL look like?
You are building front-end components for the CCBill e-commerce web platform and related products (widgets, various JavaScript frameworks/SDKs).
You follow coding standards by the book; build appropriate unit tests, integration tests and deployment scripts – JavaScript Unit Testing and Rapid Prototyping.
You periodically review staging and production environments, as well as client-side performance, and are proactively improving it.
You'll be translating designs and style guides provided by the UI/UX team into functional user interfaces, ensuring cross-browser compatibility and performance.
You drive continual improvement by suggesting UI and front-end software architecture improvements and propose the use of new technologies, ensuring web development follows a responsive paradigm.
You are working closely with developers on a daily basis in order to implement best practices.
And last but not least, you are mentoring junior web developers and organizing training sessions.
Deadline for applications: 04.03.2018.