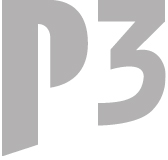 Your responsibilities

Our employees have the opportunity to work with cutting-edge technologies that will test their abilities while developing innovative solutions.

Translating designs and wire frames into high quality, fault tolerant code
Understanding and clarification of project requirements
Writing clean and maintainable code using standard software development techniques
Cooperation with team members and other teams

Desired soft skills

Proactive and persistent attitude
Curiosity and passion for web development
Ability to learn new things quickly
Excellent analytical skills
Good communication skills
Proficient English language skills, German is a plus

Your chance

Competitive working conditions
Full time employment
Flexible working schedule and possibility to work from home
Personal and professional career development, and payed certifications
Private health insurance
Innovative projects with prestigious international customers
Team building activities to support team oriented culture
Coffee, Refreshments and Fruits
Modern workplace

Your profile

3+ years of professional working experience with modern front-end frameworks. Knowledge of React/Angular
Proficiency in HTML5 and CSS3
Good understanding of common UI and UX patterns
Good working knowledge of JS – ECMAScript standard 6
Good knowledge of web app build process and tools such as Babel, Webpack, NPM
Good understanding of cross browser issues and ways to work around them
Knowledge of different performance and usability optimizations, best practices in web apps across wide range of devices and browsers
Good knowledge of web communication protocols – HTTP, WebSocket
Good understanding of REST architectural pattern
Good understanding of Agile/Scrum development
Experience with continuous integration and version control systems (GIT)

Considered a plus

Experience with hybrid mobile technologies (React Native, Flutter)
Familiarity with functional and reactive programming
Experience with unit and integration testing (Jest)
P3 enables our clients to succeed in their business by delivering tangible value.
Founded in 1996 as a spin-off from a globally-recognized, leading technical university, P3 began with the goal of implementing an innovative new process and has remained focused on serving clients from innovation to implementation.
P3 has around 1000 employees across 20 locations globally.
With our P3 spirit and work 2.0 ethics, we are entrepreneurs within our company. This benefits our customers in terms of innovative Ideas and a real hands-on work ethics.
We are looking forward to your online applications!

Deadline for applications: 20.12.2019.