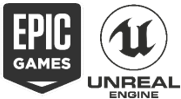 Workplace Experience Manager
(Location: Novi Sad, Serbia)
3Lateral and Epic Games are looking for Novi Sad based Workplace Experience Manager.
We are looking for a strategic collaborator, data driven decision maker who takes professional pride in operational excellence! If you are flexible, proactive problem solver and feel comfortable in multiple roll job position, you should keep reading.
You will be the company's culture ambassador, bring up out of the box ideas to make all operations run smoothly. Here is the list of your main responsibilities, but you can make it even wider, more creative and inspiring:
Leading our Workplace Experience team
Provide general support to the 100+ team members, listen to their need to make their working experience unique
Ensure high level of organizational effectiveness supporting other departments, such as organizing scanning sessions and logistical support related to special purchases
Develop front desk and hospitality programs that can provide the biggest impact on our guests
Create safe, healthy and cozy work environment
Resolve facility issues and regularly assess workplace readiness, from monitor HVAC systems and electric cabinets, to ensure workplace looks stunning and every detail is in place
Coordinate team events and venues
Operate with all related documentation
Manage all logistics related to business trips
Constantly work on improvement of workplace experience
Requirements:
University degree
2+ years experience with leading role at similar job position
Experience in tech industries is a big plus
Advanced level of English knowledge (written and verbal)
Advanced knowledge of MS Office
Highly skilled at leadership, organization and communication
Creative thinker always looking for the best solution to challenging problem
Highly motivated, result-oriented and good at working in a fast-paced environment
What we offer:
Long term career development plan with an opportunity to grow
Compensation plan and benefits that are competitive and in-line with the standards of leading economies across Europe
Good work-life balance (supplemental medical and life insurance, 25 days of annual leave, eight-hour workday with one-hour lunch break included, flexible working hours, regular holidays)
Welcoming, vibrant and multidisciplinary atmosphere in our cozy offices
About the hiring process:
Once we receive all applications, we'll get back to all candidates. The candidates who fulfill requirements will be contacted and the first interview will be held by the hiring agency. Later, you may expect two more interviews with our team members and our HR.
About us
3Lateral develops innovative technologies that enable digitization of human appearance and motion at an unprecedented level of realism. 3Lateral has been recognized as a pioneer and innovator in the gaming industry and has a long list of successful AAA gaming projects. Our technology is applicable in many other industries like AI, biometrics, robotics, research and even in industries which may come as a surprise, such as automotive. In order to digitize an appearance and motion of a human being, we produce an end to end solution- from electronics and hardware for 3D and 4D scanning, systems that store the data in our state-of-the-art data center, databases and pipeline solutions to processing algorithms, semantic solvers and real time engine solutions that render the processed data.
3Lateral became a part of Epic Games Inc. in January 2019. For over 25 years, Epic Games has been making award-winning games and game engine technologies that empower others to make visually stunning games and 3D content that brings the environment to life like never before. Epic's award-winning Unreal Engine technology not only provides game developers the ability to build high-fidelity, interactive experiences for PC, console, mobile, and VR, it is also a tool being embraced by content creators across a variety of industries such as media and entertainment, automotive, and architectural design.
3Lateral's Novi Sad-based team continues to develop the state of the art in Unreal Engine as leading team for creation of virtual humans and creatures. We will evolve as an accessible center of excellence with an infrastructure along the highest standards worldwide. With joined forces and following a clear vision, we believe we will make a positive impact on technology, education, wellbeing and knowledge sharing in our team and wider community as well.
If you are interested, please send us your CV along with Cover Letter explaining your motivation to join our team.

Deadline for applications: 17.01.2020.