Oglas dostupan i studentima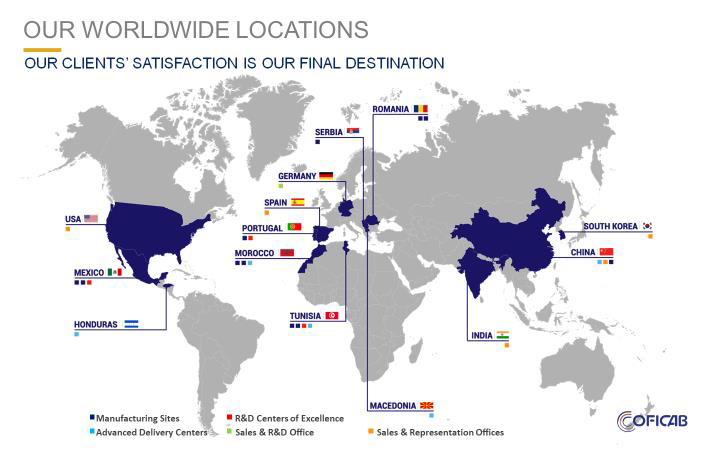 EHS Specialist

Location: Belgrade, Šimanovci

As our EHS Specialist your job purpose is to lead and coordinate the development and implementation of a proactive environment, health and safety program. Ensure compliance with EHS corporate and regional policies, standards, national legislation and customer requirements.
Your Key Challenges are to:
Identify potential industrial security hazards, perform Job Safety analysis and personnel protective equipment hazard assessment and develop containment and preventive action plans to control risk situations and eliminate deviations.
Identify and assess potential environment risks and develop containment and preventive action plans to control its occurrence and decrease deviations.
Conduct occupational accident, incident & injury root causes analysis, develop corrective/preventive action plans and follow up its progress, effectiveness and efficiency to decrease accident and injury rate.
Conduct EHS inspections on site, track audit findings closure, issue reports and evaluate effectiveness of defined actions.
Prepare and coordinate external audits and visits, document and communicate its results. Develop appropriate corrective actions and monitor its progress and effectiveness to avoid deviation reoccurrence.
Conduct training sessions and provide coaching for employees in order to enhance EHS awareness. Support in developing visual aids, flyers, health and safety tips and documents.
Prepare, communicate and review EHS KPI's and define accordingly continuous improvement plans of processes, procedures and systems to meet the Company's objectives.
Comply with the Quality and EHS Systems requirements. Comply with corporate values, code of conducts and non-disclosure agreement.
Educational Requirements:
Bachelor's degree in Safety, Occupational Health, Environmental related discipline
Required Experience:
Minimum 3 years as EHS Supervisor Position in a manufacturing environment
Experience in international company (advantage)
Skills required to perform the job:Certificate for ISO 14001:2015 + Internal Auditor, Certificate for ISO 45001 (advantage), National exam for health and safety, National exam for fire protection (advantage), Risk assessment tools and methods, Presentation skills
Language & Software Skills:
Excellent English language
Excellent MS Office Software
Behavioral Competencies:
Precise, well-organized and detail oriented
Building relationships and developing others.
If you feel you're the right candidate for the role as our EHS Specialist then please click 'apply' now! We'd love to hear from you!
Please send your CV in English.
Only the short-listed candidates shall be contacted.
Deadline for applications: 15.03.2019.