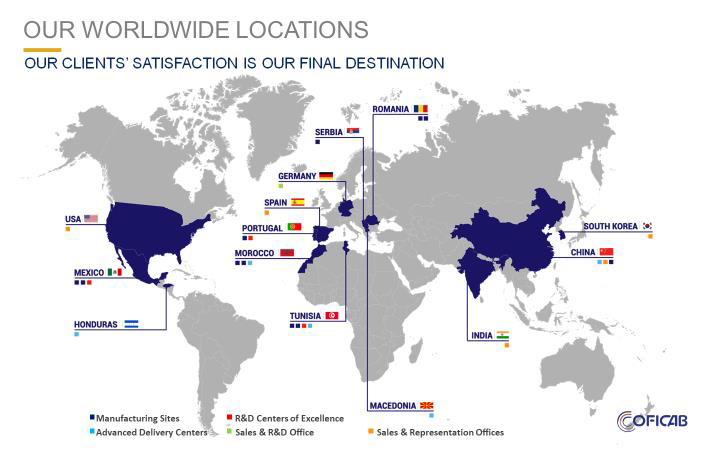 | | |
| --- | --- |
| | |
You have recently graduated or you have 1 year of experience, ideally in the field related to environment, health and safety. You have deep health & safety awareness, ''eye'' for identifying and analysing problems and knowledge about EHS standards. You are also good at documentation management and skilled in MS Office. If you would like to further develop your skills in a young team of successful automotive company apply for our open position:
EHS Technician
Šimanovci, Belgrade
As our EHS Technician you will have an opportunity to:
Identify potential industrial security hazards, perform Job Safety analysis and Personnel Protective Equipment hazard assessment and participate in developing containment and preventive action plans to control risk situations and eliminate deviations
Conduct occupational accident, incident & injury root causes analysis, develop corrective/preventive action plans and follow up its progress, effectiveness and efficiency to decrease accident and injury rate. Participate in developing and updating emergency and disaster plans and safety procedures
Assure the measurement of atmospheric emission, waste water and noise, follow up the efficiency of the action plan
Conduct building and plant's assets safety audits, track audit findings closure and evaluate effectiveness of safety programs to ensure its compliance with regulation
Assure the management of chemical products and dangerous waste, follow up with documents related to chemical products (MSDS, BSD)
Conduct training sessions and provide coaching for employees exhibiting unsafe behaviours to enhance environment & hygiene awareness. Support in developing visual aids, flyers, health and safety tips and documents
Prepare, communicate and review EHS KPI's and participate in defining accordingly continuous improvement plans of processes, procedures and systems to meet the Company's objectives
About us:
COFICAB is a world leader in production of cables and wires for automotive industry. The company is a part of Tunisian ELLOUMI group founded in 1946. Numerous offices and 14 production sites worldwide ensured COFICAB number 1 position among suppliers for the well-known names in automotive industry.
If you like this job and consider yourself the right person for it then apply now!
Only the shortlisted candidates will be contacted.
Deadline for applications: 10.03.2020.