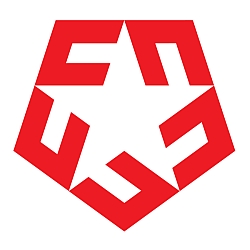 QA Automation Engineer
Belgrade
CRAMICK IT DOO is looking for passionated QA Automation Engineer with strong QA, CI, and devops skills who is enthusiastic about building testing frameworks using modern technologies , lead qa team and manage qa process.
Requirements:
Good understanding of software QA methodologies, tools and processes
Create a manual testing process from scratch
Create an automated testing process from scratch
Develop automation tests architecture, test framework
Write tests for a graphical user interface (functional, integration, end-to-end tests)
Improve the testing automation system based on business needs
Experience in writing clear, concise and comprehensive test plans and test cases
Knowledge of automated test design patterns
Understanding of testing processes, methodologies and error tracking systems
Demonstrated experience in test automation using one of the following program languages: Python, Java, C#, Ruby
Experience setting up automated functional testing tools like Selenium, TestNG, Cucumber
Experience with automated API testing tools like RestAssured/Runscope/Karate/JMeter
Basic development skills in Java, JavaScript, CSS, shell scripting. Capable of understanding source code
Working experience with Jira
Knowledge of Object Oriented Design/Principles
Previous experience in agile teams using continuous delivery practices
Ability to think analytically with an entrepreneurial attitude to problem solving
Ability to work individually and on team projects in an environment of teamwork and cooperation
Willingness to learn new testing tools and test strategies
Excellent verbal and written communication skills in English
About CRAMICK IT
We are a young company, so we do not put limits. This gives us the ability to dream up and create innovative solutions and at the service of our customers.
We believe in agile, dynamic and flexible work, working together always attending to the needs of our customers, placing them at the center of the creative process.
Deadline for applications: 21.07.2019.