Business Intelligence Analyst
Inđija, Obilazni put Sever II
23.07.2021.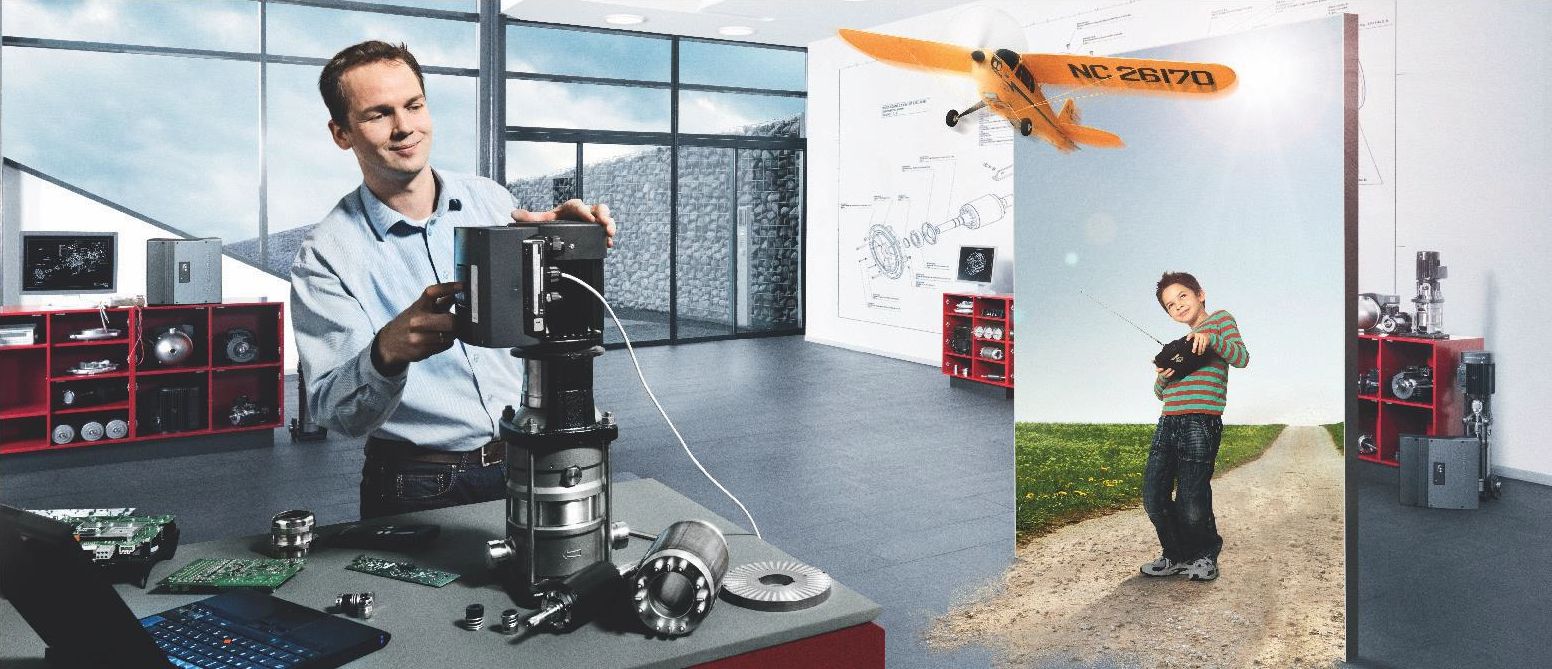 Are you interested in working at a market leading multinational company? At Grundfos, we develop, produce and sell some of the world's most efficient and energy saving pumps and pump solutions across the globe. We help our customers save natural resources and reduce climate impact. With us, you will be part of an international workplace where innovation, collaboration and development are front and centre in everything we do. Grundfos is financially independent, stable company, where next to our customers, employees are also number one for us. Grundfos provides free professional training and personal development opportunities in an international environment. The position offers a competitive salary and benefits package, in a pleasant working atmosphere and environment.
What is the job about?
As a Business Intelligence Analyst you will join to the newly established Architecture & Systems Engineering Department. You will directly report to Director, Jakob Vernersen.
As a Business Intelligence Analyst you play a key role in a highly ambitious Modularization & Standardization initiative. You will collaborate closely with Chief Architects and Engineers and create quality reports, dashboard and analyses that enable data-driven decisions.
Your primary tasks involve but not limited to:
Establish high-quality and data-driven insights that will drive our transformation within Modularization & Standardization
Be a strong partner to Chief Architects in the Architecture & Systems Engineering department with focus on data analysis and reporting (PowerBI, Excel, PowerPoint etc.)
Provide excellent visualization and storytelling with data in close collaboration with Chief Architects, ensuring that the information is broadly understood in the organization by specialists and executives
Support as-is and contribute to to-be in areas like decision material, reports, analysis, improvement activities and financial data
Ensure that the quality of the reports live up to the highest standards before publication, and that the data sets are clean and validated
Provide analyses of our existing product portfolio (e.g. heat maps and performance charts)
Support management through dashboards and presentations, conducting monthly/quarterly updates on KPIs/metrics
Create views based on correlated data sets, from e.g. finance, product development and operations
Be an active liaison between data experts and business decision makers
Participate in cross-organizational work to establishing data foundation and visualization toolbox
What do you need to apply?
Bachelor's or Master's degree in Engineering, IT, Business Administration, Business Intelligence or similar
Fluent in English and Serbian
2-5 years of experience in a similar position incl. experience with reporting/PowerBI and SAP data
Strong PowerPoint and Excel skills incl. Power Pivot or data modeling
Ability to work one-to-one with stakeholders to discuss and resolve issues by providing actionable insights and recommendations
Strong communication and writing skills
Knowledge of SQL databases and Python
Excellent analytical and problem-solving skills
Good understanding within product development, production and financials
Proactive mindset and willing to learn and develop yourself
Highly motivated personality
Excellent reporting and presentation skills
Structured and quality minded
Good in prioritizing and multitasking
Willingness to travel abroad 3-4 times a year
Location: Serbia, Inđija or Belgrade
Why Grundfos?
At Grundfos, we dare to do things that others cannot or dare not do. Our skills commit us to pioneer solutions to the world's water and climate challenges and improve the quality of life for people. We believe innovation is not only a business opportunity, but an obligation. And what really matters to us is not short-term profit, but the impact we make. By becoming part of our united powerful team, you too can drive this change no matter your role.
Furthermore, we offer:
Dynamically improving company with stable background
Professional challenges and development opportunities in multinational environment
Competitive salary and benefits
Teamwork in an international team
Sport facilities
Flexible working-time, Home Office
Family friendly, environmentally aware employer
Additional Information:
If this job sounds appealing to you, please send us your English resume and motivation letter by clicking on 'Apply'.
If you want to dig deeper into the Grundfos universe, please visit us on linkedin.com/company/grundfos or youtube.com/user/grundfos.
We look forward to hearing from you.
Grundfos Srbija d.o.o.
Kompanija Grundfos počela je sa radom 2010. godine u Novoj Pazovi, dok se istovremeno radilo na izgradnji potpuno nove fabrike u Inđiji, koja je zvanično otvorena 2012.godine. Danas u Inđiji radi 800 ljudi, u izvozno orijentisanoj proizvodnji koja broji više od 30 proizvodnih linija i koja godišnje iz Srbije izveze preko 4 miliona pumpi na tržišta širom sveta.Grundfos u Inđiji proizvodi pumpe iz četiri različitih segmenata proizvoda. Cirkularne pumpe koriste se za grejne i sanitarne sisteme sa cirkulacijom ... Saznajte više
Iskustva zaposlenih
"U kompaniji Grundfos radim već osam godina. Počeo sam kao operater u proizvodnji, ali moja velika ljubav prema alatima i tehnici uvek me je inspirisala da se angažujem više, da svaki dan naučim nešto ... " Pročitajte celo iskustvo
Beneficije
DOBROVOLJNO ZDRAVSTVENO OSIGURANJE
OBEZBEĐEN PARKING
RAD OD KUĆE
KOMPANIJSKI POPUSTI
ZDRAVLJE
PORODICA I RODITELJSTVO
TIMSKA DRUŽENJA
EDUKACIJA, PROFESIONALNI RAZVOJ
ORGANIZOVAN PREVOZ
SPORT I REKREACIJA
ZABAVNI SADRŽAJ
HRANA I PIĆE
OBUKE, KONFERENCIJE
FLEKSIBILNO RADNO VREME
NAGRADE, BONUSI, POKLONI
Više o poslodavcu