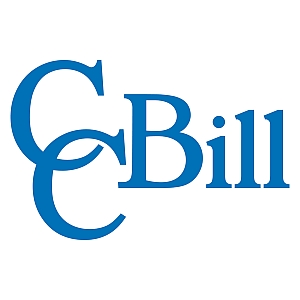 Cloud Services Product Manager
Location: Serbia, Malta, USA, Remote
We are looking for an exceptional and experienced Cloud Services Product Manager to drive the vision, strategy and execution of our Cloud IaaS, Backup and DR portfolio. As part of a global team of highly skilled product managers and engineers, the Cloud Services Product Manager is responsible for managing the full range of enterprise virtualization and availability solutions that are central to phoenixNAP's leadership position in the mid-enterprise market.
The optimal candidate will bring a highly technical, business focused approach to help manage and grow our deep cloud portfolio. You will manage the financial modeling and business performance of your portfolio as well as the complete lifestyle of the products and features within your like of business (Cloud Services), including market analysis, new product introductions and winding down products as necessary.
Reporting to the Director of Products, you will be part of a global Product Management team working closely with a highly talented team of Architects, Engineers and Marketers. As a Product Manager, you will be responsible for researching and defining the product roadmap, creating the product vision and strategy and helping to plan for its successful execution.
This is a hands-on role in which you will be expected to work alongside sales, finance, technical architects and engineers, customer support teams, as well as senior executives, to ensure the growth and success of the Cloud Services portfolio.
Location:
The role will ideally be based out of our offices (Phoenix, Malta or Serbia) however remote work will be considered for the right candidate.
Attendance Requirements:
Monday to Friday from 12 (noon) till 8pm to ensure overlap with stakeholders in different time zones. Hours are flexible around meetings etc.
Travel Requirements:
Minimal travel required
Key Job Responsibilities:
Help define the product vision and strategy for our Cloud Services product portfolio, and present them to executives, internal Stakeholders and customers.
Work with Stakeholders to define the scope of our world class Cloud, Backup and DR offerings.
Oversee, support and champion initiatives across various teams to translate product and service delivery strategies into successful business outcomes for customers.
Develop and present compelling business cases and product positioning in the marketplace.
Define product definitions, pricing strategies, product features as well as all service and support aspects of the overall Cloud Services product offerings.
Identify and work with vendor partners to establish thought leadership in their various markets and work with them to reach their customer base.
Manage cross-functional collaboration with product marketing, support, architecture, engineering, sales and sales engineering to help define and shape the go-to-market strategy for your products.
Own the product lifecycle and have a point of view on change management in all aspects of new product introduction and sustaining efforts.
Evangelize our current solutions internally and externally via blogs, conferences, workshops and customer meet-ups.
Work directly with the Executive Team as necessary to fulfill the vision and strategy of the corporate efforts that are executed inside your portfolio.
Key Skills:
Cloud product experience (of any type) is required, IaaS or Hosting is greatly preferred.
Deep understanding of the Cloud IaaS and Enterprise Virtualization markets, with a heavy focus on VMWare and its eco-system.
Minimum of 3-5 years' experience in Product Management or related role.
Undergraduate degree in Business or Technology is considered important, but not essential to the role.
Strong technical competence with keen business acumen to ensure credibility with various stakeholders in the organization.
Pronounced communication skills set to drive technical teams as well as executive level conversations as your products develop.
Ability to take complex technical concepts and communicate them simply and effectively to non-technical audience.
A desire to expand knowledge of sales, marketing and general business management.
Ability to develop good relationships across all levels of the organization, including remote areas.
Strong customer facing and evangelistic capabilities.
Excellent organizational skills and ability to work both independently and on cross-functional teams.
Ability to function well in a fast-paced, dynamic environment with competing priorities.
Excellent written and verbal communication skills.
Excellent command of the English language.
Deadline for applications: 08.02.2020.