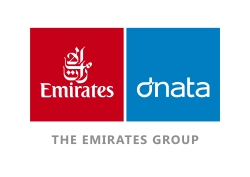 Dubai National Air Transport Association – dnata is one of the world's largest air services providers. As part of the Emirates Group, dnata ensures the aviation industry operates smoothly and efficiently in 127 airports. Offering ground handling, cargo, travel, and flight catering services in 85 countries across six continents, dnata is a trusted partner for over 300 airline customers around the world.
We are looking for motivated candidate who is up for the challenging temporary project.
Data Analyst (SQL, SSIS)
Location: Belgrade
Job Purpose:
With you on board, we can be the world's most admired air services provider.
Our diverse, global teams have this vision at heart. Every day we're defining new levels of service for our customers. We do this by working closely with employees and suppliers, putting safety at the heart of everything we do. With your talent, passion and big ideas, and our industry-leading performance, we can flourish. We can be the world's most admired air services provider.
Job Responsibilities:
1. Plan
Clarify, define and evaluate business reporting problems, processes and opportunities
Participate in requirements workshops with business owners to understand and analyse the existing business reports and reporting environments / data sources along with the user requirements
Understand KPIs / dashboards with ability to collect analytics requirements
Document, organise & prioritise requirements
2. Design
Design data models and data integration solutions to support reporting & analytical needs
Design action orientated reporting solutions in collaboration with stakeholders
3. Execute
Develop data integration & visualisation solutions. Utilise existing technologies: data integration (SQL, SSIS, Python), visualization (SSRS, SiSense, MS Access)
Ensure the scheduled data loading and report development tasks are completed on-time and to a high quality. Trouble-shoot issues with data content or reporting systems to facilitate timely correction of issues.
Maintain data quality and all related data integrations
To be successful in this role it is essential to be business focused, backed by proven data integration & reporting delivery skills, expert level SQL skills are a must as is experience with data visualisation tools such as Sisense. You will be confident in designing, developing & supporting data modelling, ETL & reporting solutions.
Personal drive, excellent communication and interpersonal skills are a must which will enable you to build and maintain relationships with people at all levels of the organisation.
Job Requirements:
Degree or Honours (12+3 or equivalent)
Bachelor's degree in Computer Science / Statistics / Engineering or other numerate discipline
Experience:
Experience in the travel industry is an advantage, but not mandatory
Minimum 2 years' experience using data visualisation tools such as Power BI / SiSense / Business Objects
Minimum 2 years ETL development & data modelling experience using tools such as SQL and SSIS
Minimum 3 years SQL Server experience, with expert level abilities to create complex SQL, stored procedures, functions and views
Experience in data modelling
Training & Knowledge:
Ability to analyse business user requirements
Demonstrable logical, creative and analytical thinking skills
Industry leading numeracy / analytical skills
Excellent written and verbal communication skills
We are offering:
At dnata, our style of delighting customers is unique. That's why we attract the best people in the industry - people who can apply imagination to their work. We are growing quickly - and we are looking for people to join our global family of 20,000 employees. As one of the largest air services providers in the world, our services on the ground keep the world in the air. You'll find dnata in 38 countries offering customers our expertise in ground handling, cargo, travel, and flight catering. We believe in the power of our people - and we're always on the look-out for potential stars to help us deliver the promises our customers make. Be a part of our success story.
Deadline for applications: 24.04.2019.