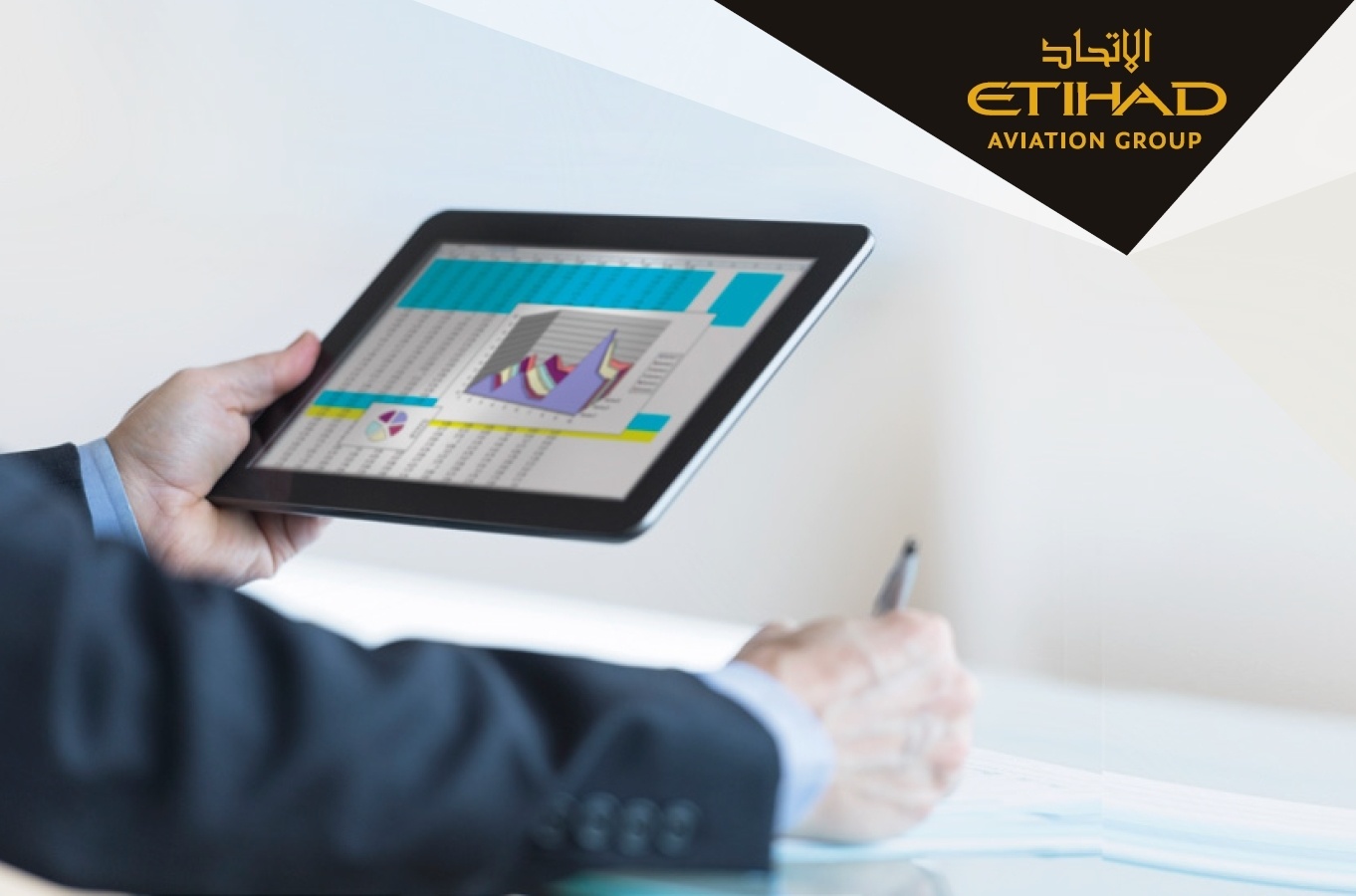 Etihad is hiring Data Scientists in Belgrade!
EAPSS is part of the Etihad Aviation Group, a diversified global aviation and travel group comprising five business divisions – Etihad Airways, the national airline of the United Arab Emirates with more than 110 passenger and cargo destinations globally, Etihad Airways Engineering, Etihad Airport Services, Hala Group and Airline Equity Partners. We are pleased to announce an exciting opportunity to join the Etihad Airways Partners – Shared Services team in Belgrade. As a Data Scientist you will be critical to supporting Etihad's wider innovation agenda.
JOB RESPONSIBILITIES:
Design prototypes of automated decision-support tools, build business cases, and assists internal and external IT resources put these prototype tools into production.
Mainly, this is a hands-on technical role. He/she will be required to explore data, conduct preliminary analysis, assess the potential commercial value, and build prototype solutions using advanced analytics techniques that can ultimately be put into production.
This requires an in-depth knowledge and applied experience in data science algorithms but also some knowledge of parallelisation and distributed computing, particularly in reference to Spark and Hadoop technologies.
The role will need to make decisions and trade-off between the accuracy of models, the speed at which they can be executed, and how they can be integrated in other applications.
The role needs to deliver solutions that work at scale.
The role will also require the critical analysis of existing processes where necessary so that automated decision support tools can be embedded in day-to-day operations.
This requires a certain type of acumen, an eye for sub-optimal processes.
SPECIFIC RESPONSIBILITES:
Work with the Enterprise Analytics Team and business stakeholders to identify a "pipe-line" of opportunities where automated decision-support tools can deliver business value and prioritise them.
Explore data, conduct preliminary analysis, assess the potential commercial value, and develop prototype solutions to prove that a solution is viable and will deliver value including any changes to day-to-day operations.
Develop business cases for solutions.
Work with the designated Data Science project manager and in-house IT partners to put prototypes into production.
Measure the incremental benefits of the tools that you have developed.
Ensure that production tools are maintained and improved over time.
EDUCATION & EXPERIENCE:
University degree education in mathematics/statistics, science, engineering, or psychology is required, post-graduate qualification an advantage.
Additional qualifications in analytical disciplines and techniques an advantage.
At least 2 years of experience directly working with large, and complex datasets, interrogated with R/Python and SQL.
Proven ability to build working prototypes of decision support tools (predictive models, prescriptive models, recommendation engines, simulators) that execute in production and deliver commercial value.
TRAINING & KNOWLEDGE:
Domain knowledge of these airline functions is an advantage but not essential.
Airline planning (network, crew).
Revenue (RM, sales, distribution).
Operations (network operations, flight operations, crewing, airports).
Cost and Investment (overheads, labour, fleet, aircraft).
Transformation (business process redesign, cross-functional initiatives).
Digital Guest and Customer (identification, tracking, product, guest experience).
TECHNICAL SKILLS:
Extensive experience with at least two of SQL, R, and Python.
Experience dealing with large and complex datasets including the development of business rules/data curation from scratch.
Good understanding of databases, parallelisation and distributed computing, particularly in reference to Spark and Hadoop technologies.
Excellent Excel, Word and PowerPoint skills.
Fluency in English.
Deadline for applications: 27.07.2018.