Environmental Compliance Specialist
Beograd
25.06.2021.
ugovor
puno radno vreme
dostupno osobama sa invaliditetom

Most people see an LED light bulb.
You see a brighter future for the planet.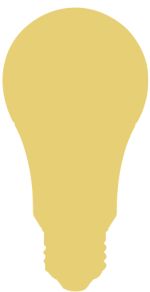 Environmental Compliance Specialist, Business Development department, IKEA South East Europe
You see things a little differently. So do we. We believe that what you value is more important than what your CV says. We offer positions that will challenge your skills and let you grow. Come see things a little differently with us.
About you
You have:
Experience in the field of Environmental legal compliance

Ability to make well balanced decisions taking different business, people, and ethical perspectives into consideration

Extensive knowledge of how to assess and support risks in environmental compliance in a business environment

Comprehensive knowledge of internal control design and ability to evaluate operating effectiveness

Good knowledge of operational compliance management processes, frameworks, and practices

Good understanding of IKEA's corporate identity, core values and vision of creating a better everyday life for the many people

Motivated by finding new ways through co-creation with colleagues and other IKEA units

Performs work with care, accuracy, and attention to detail

Collaborates with others to achieve goals

Comfortably handles unclear or unpredictable situations
About the job
We aim to empower people and business to take responsibility on complying with environmental requirements throughout the organization, while safeguarding and strengthening a positive impact on the planet and IKEA brand. By integrating and applying Environmental legal compliance frameworks into our processes, not only do we do it right from the start, but we also secure our commitment to become climate positive at all times.
About the assignment
You will:
Develop a common frame and ways of working that assures IKEA to be in compliance with environmental legislation at all times.
Together with Legal and Risk and Compliance team, assess internal control systems and support management in identifying control weaknesses.
Share with all stakeholders the roles and responsibilities of each to be compliant with environmental legislation.
Plan and conduct verification activities to identify improvement within the processes of all relevant stakeholder as well as assuring compliance with policies, guidelines and external regulations and requirements
Communicate verification results, give recommendations for corrective actions and follow up improvement process
Collect, communicate and support development of best practices in administrative processes and cooperate with other relevant functions within Ingka for benchmarking and continuous improvement
Strengthen the risk awareness and contribute to the improvement of risk management within retail operations
IKEA South East Europe is an exciting and empowering region with great growth agenda in all countries – Croatia, Romania, Serbia, Slovenia and Ukraine. We currently operate 6 stores and we will open 1 new one in the upcoming period.
We strongly encourage and warmly welcome applications of people of all cultures, backgrounds and experiences because we believe that diversity in IKEA makes us stronger.
Join IKEA now and apply for the position online in English.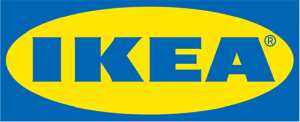 IKEA Srbija d.o.o.
Prešli smo dug put od trenutka kad je 1943. godine Ingvar Kamprad osnovao kompaniju IKEA. Od sitnog švedskog biznisa, gde su se proizvodi prodavali putem kataloga, IKEA je postala jedan od najpoznatijih svetskih brendova za uređenje doma. Robna kuća IKEA Beograd Istok otvorena je 10. avgusta 2017. godine. U svom asortimanu robna kuća ima oko 9.500 funkcionalnih i pristupačnih proizvoda za uređenje prostora i doma po cenama toliko niskim da ih može priuštiti većina građana. Kompanija IKEA…
Više o poslodavcu