Goods Flow Manager
Beograd
17.04.2021.
ugovor
puno radno vreme
1. i 2. smena
dostupno studentima
dostupno osobama sa invaliditetom

Most people see a table.
You see ideas that improve efficiency.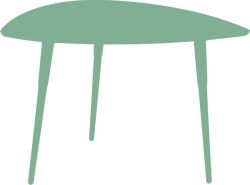 Goods Flow Manager, Customer Fulfillment Department, IKEA South East Europe, Belgrade East Store
You see things a little differently. So do we. We believe that what you value is more important than what your CV says. We offer positions that will challenge your skills and let you grow. Come see things a little differently with us.
About you
You have:
Experience of working in a retail and/or logistics role, including previous management experience of leading others;
Ability to communicate confidently and clearly in English;
Ability to work through others, set priorities, delegate responsibility and give open and honest feedback;
Ability to inspire and engage others;
Business-minded with a clear customer focus;
Show potential to apply tactical and operational thinking;
Experience of setting and implementing action plans and providing clear directions and following up goals;
Ability to meet agreed budgets and agreed goals, and work on long term plans;
Experience of leading in a changing environment;
Ability to work during early and late hours of the day;
Ability to think commercially by balancing efficiency, inspiration and profitability;
Ability to reflect and find value and ideas in collaborating with others.
About the job
Contribute to meeting customers' expectations in all sales channels by ensuring a consistently high availability of our offer, with high quality and at lowest possible total cost. Enabling IKEA to become the world's leading multichannel home furnishing retailer.
About the assignment
In this role, you will be a part of the Store Customer Fulfillment team reporting to the Customer Fulfillment Manager of the store, and you will:
Work closely with Customer Fulfillment Manager to secure correct usage of short-term and mid-term capacity of the store innorder to maximize goods flow efficiency for future needs by considering space, equipment and people as part of the totalnsupply chain capacity;
Lead the store goods flow out team and enable an excellent customer shopping experience through excellent productnquality and on time order fulfillment at all times at the lowest possible cost;
Contribute with relevant goods flow input and feedback to the store business plan and customer fulfillment action plan and ensure that these actions are implemented in the outbound goods flow processes;
Identify, recruit, retain and develop the many talents in the goods flow team to secure a diverse, competent team that can execute it's assigned responsibilities with confidence and secure the future succession;
Contribute to positioning the IKEA store and the IKEA Brand as responsible partners in lowering environmental impact by taking relevant actions that contribute to achieving long-term profitability in a sustainable and environmental way;
Live the IKEA values and nurture a strong and thriving IKEA culture that inspires colleagues to reach extraordinary achievements in the store and especially in the goods flow team;
Ensure that the goods flow team works in compliance with the IKEA code of conduct, internal IKEA regulations and local legislation relating to health, safety and security and the environment;
Share knowledge with colleagues and business partners to support their competence development, particularly the understanding of the principles of effective and efficient goods flow and health and safety in goods handling.
IKEA South East Europe is an exciting and empowering region with great growth agenda in all countries – Croatia, Romania, Serbia, Slovenia and Ukraine. We currently operate 5 stores and we will open new ones in the upcoming period.
We strongly encourage and warmly welcome applications of people of all cultures, backgrounds and experiences because we believe that diversity in IKEA makes us stronger.
Apply for the position online in English.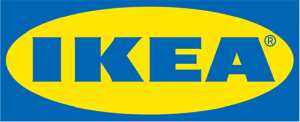 IKEA Srbija d.o.o.
Prešli smo dug put od trenutka kad je 1943. godine Ingvar Kamprad osnovao kompaniju IKEA. Od sitnog švedskog biznisa, gde su se proizvodi prodavali putem kataloga, IKEA je postala jedan od najpoznatijih svetskih brendova za uređenje doma. Robna kuća IKEA Beograd Istok otvorena je 10. avgusta 2017. godine. U svom asortimanu robna kuća ima oko 9.500 funkcionalnih i pristupačnih proizvoda za uređenje prostora i doma po cenama toliko niskim da ih može priuštiti većina građana. Kompanija IKEA…
Više o poslodavcu