HR Recruiter, Central& Eastern Europe
Inđija, Obilazni put Sever II
23.10.2021.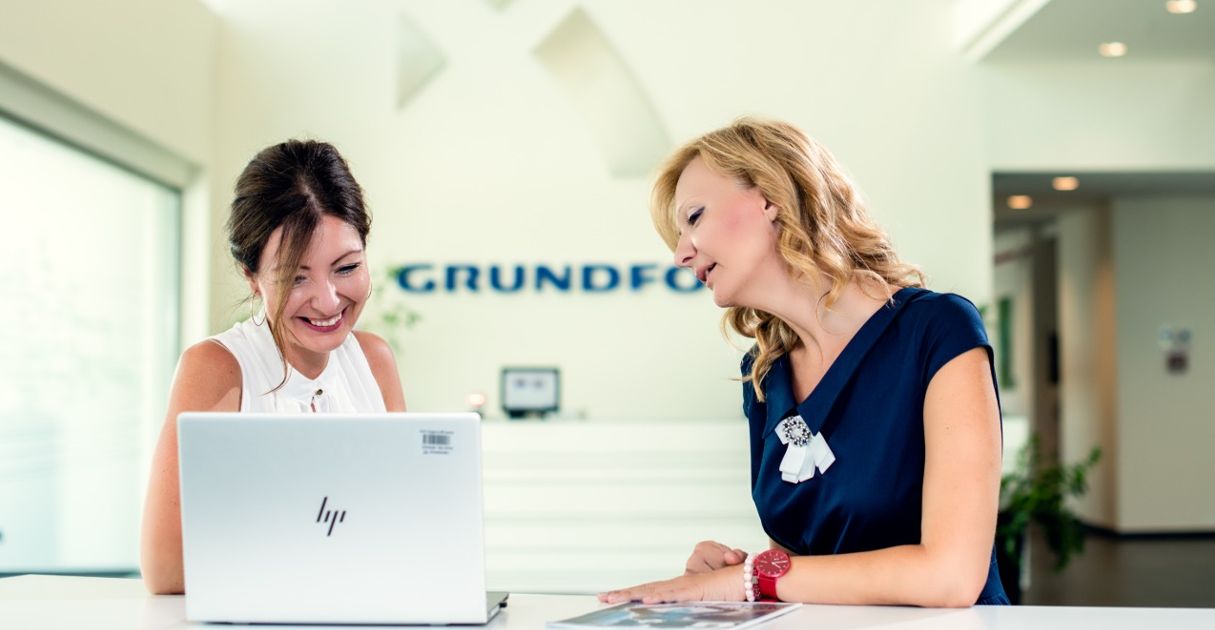 At Grundfos, we are passionate to increase consistency and quality in our HR deliveries and provide an excellent user experience. As an integrated part of global HR Services, we strive for excellence through applying industry best practices. Join us in this exciting adventure of building & developing the global HR Services Attraction team that we have just recently started. The HR Services Attraction team will serve the business globally with a set of HR related services & activities. We will grow and expand in terms of services offered and country supported continuously.
If you wish to work in a company with 21st century solutions, people focus and Danish culture then do not miss this unique opportunity to join us! We are looking for highly-motivated, result-oriented individuals for the following positions to be part of our growing team: HR Recruiter, Central& Eastern Europe
What is the job about?
The Recruiter will work on a team to drive and manage the global recruiting process through the global recruiting system, collaborating with Hiring Managers to execute the full cycle recruiting and onboarding processes, and meeting the needs of the organizations they support in a timely and cost effective manner. The Recruiter will have the responsibility for ensuring a good user experience, both for the hiring managers and for the candidates in all stages of the process.
Among other exciting tasks, you will:
Execute recruiting activities to identify, engage and secure the right fit at the right time with the right costs to fully meet business needs
Able to source & screen through all talent avenues the right talent as suitable for the requisition - Utilizes a variety of key tools to source and identify passive talent - Utilize company identified competencies effectively in the screening process
Conduct autonomously thorough selection of candidates for positions up to Director level and below, by doing interviews (Skype, personal, phone) providing a shortlist of candidates to the hiring manager
Provides feedback to all candidates in a timely fashion regarding their status in the recruiting process.
If necessary in the recruiting process initiates the SHL assessments as defined in the global recruiting process and distributes results to the candidates and hiring manager
Explains the SHL results and spar with the hiring manager on the outcome of the interview and SHL results to rank the applicants
Treat highly confidential information with the utmost integrity - Partner closely with the Compensation and Benefits Management Team to adhere to global C&B policy - If required, able to present and negotiate a job offer to a candidate and obtain his/her acceptance
Completes necessary paperwork for Payroll and HR Master Data for new and existing employees
Stakeholder Management - Spar with key stakeholders to understand and translate business requirements into value-adding activities to attract and recruit the best talent. - Establish high user satisfaction for all those involved in the recruitment process - both internal and external. - Maintain and establish vendor relationships
Provide guidance, mentoring and assistance where needed to other recruiters
What do you need to apply?
Bachelor's Degree preferably in HR
Preferably 3+ years of experience in recruitment either from an agency or from a production company
Fluent in English is a must
Strong international sourcing background
Work experience in remote recruitment
Strong knowledge of recruiting systems and tools, assessments and behavioral interviewing
Proven ability influence to others.
Ability to execute recruitment plans, processes and activities remotely
Strong communication skills
Quick learner that is a detail-oriented and good grasp of systems experience working in HR and or HR Systems including recruiting systems is a plus
Ability to learn and adhere to local laws and regulations where necessary
Additional information:
Development opportunities in an international environment
People- and value-focused Danish organization culture
Training opportunities
Being a member of a truly global team
A great place to work
At Grundfos, we dare to do things that others cannot or dare not to do. Our skills commit us to pioneer solutions to the world's water and climate challenges and improve the quality of life for people. We believe innovation is not only a business opportunity but an obligation. And what really matters to us is not short-term profit, but the impact we make. By becoming part of our united powerful team, you too can drive this change no matter your role.
If this sounds appealing to you, please send us your resume and motivation letter by clicking on 'Apply'.
We look forward to hearing from you!
Grundfos Srbija d.o.o.
Kompanija Grundfos počela je sa radom 2010. godine u Novoj Pazovi, dok se istovremeno radilo na izgradnji potpuno nove fabrike u Inđiji, koja je zvanično otvorena 2012.godine. Danas u Inđiji radi 800 ljudi, u izvozno orijentisanoj proizvodnji koja broji više od 30 proizvodnih linija i koja godišnje iz Srbije izveze preko 4 miliona pumpi na tržišta širom sveta.Grundfos u Inđiji proizvodi pumpe iz četiri različitih segmenata proizvoda. Cirkularne pumpe koriste se za grejne i sanitarne sisteme sa cirkulacijom ... Saznajte više
Iskustva zaposlenih
"U kompaniji Grundfos radim već osam godina. Počeo sam kao operater u proizvodnji, ali moja velika ljubav prema alatima i tehnici uvek me je inspirisala da se angažujem više, da svaki dan naučim nešto ... " Pročitajte celo iskustvo
Beneficije
DOBROVOLJNO ZDRAVSTVENO OSIGURANJE
OBEZBEĐEN PARKING
RAD OD KUĆE
KOMPANIJSKI POPUSTI
ZDRAVLJE
PORODICA I RODITELJSTVO
TIMSKA DRUŽENJA
EDUKACIJA, PROFESIONALNI RAZVOJ
ORGANIZOVAN PREVOZ
SPORT I REKREACIJA
ZABAVNI SADRŽAJ
HRANA I PIĆE
OBUKE, KONFERENCIJE
FLEKSIBILNO RADNO VREME
NAGRADE, BONUSI, POKLONI
Više o poslodavcu