Head of Production Control and Logistics PS Kraljevo
Kraljevo
31.05.2019.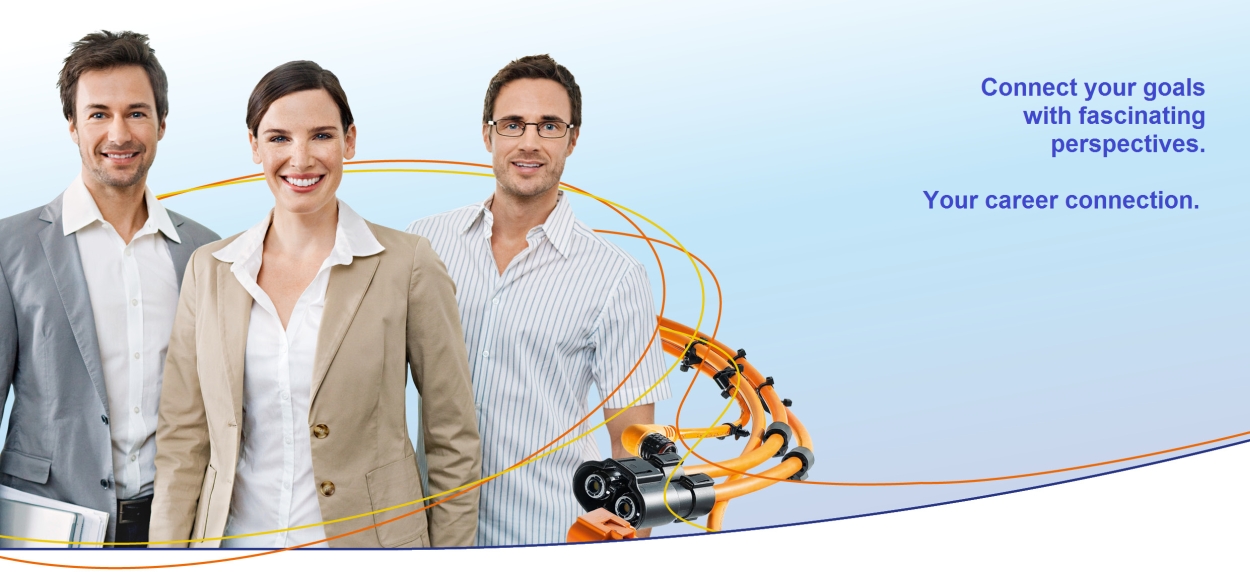 LEONI Group is a leading, internationally recognized producer of wires, optical fibers, cables and cable systems. With more than 86.000 employees in 31 countries around the world, we offer opportunities for people to find optimal conditions to develop their talents.
As a part of LEONI Group, LEONI Wiring Systems Southeast doo is established in Prokuplje in 2009. Furthermore, increased needs in harness production and interests of other byers enabled LEONI board to decide to open a new factory in Malošište (near Niš) in 2014. Due to further expansion of business portfolio, one more factory is opened in Niš. Since we are in the process of opening a new factory complex in Kraljevo, we are looking for interested candidates. Our corporate culture, individual support and talent of our team spirit make LEONI a top employer for ambitious individuals who are open to new challenges. You see yourself taking over the new challenges? We look forward to receive your application for the following vacant position:
Head of Production Control and Logistics PS Kraljevo
Your challenges:


Member of plant management team in Kraljevo.
Setting up and developing a new Supply Chain team in a startup environment.
Enforcing LEONI supply Chain strategy in the site.
Leading employees in area of responsibility (task assignment, evaluation, management, monitoring)
Identification of performance deviations based on KPI indicators and development of action plans for corrections
Provide effective & accurate production planning activities for plant operations.
Ensuring an accurate and efficient procurement of raw materials.
Lead the implementation of the internal material flow system
Support customer relationship management
Manage components and commodity suppliers effectively.
Coordination of activities within SC functions and monitoring results and KPIs in order to achieve the defined goals
Budget control
Timely and accurate reporting to head of plant directly and functionally to head of supply chain Serbia

Your qualifications:


University degree, minimum VII degree of professional qualification.
Professional experience of 8 years with at least 4 years in leadership position.
Relevant multi-year work experience in logistics, production planning, warehouse management & material control and procurement.
Self-motivated, proactive and results oriented
Continuous improvement mindset
Leadership and Strong communication skills
Team work capabilities, reliable planning with tight deadline tasks
Self-initiative, Assertiveness, solid negotiation skills
Strong command of English knowledge (spoken and written)
Professional exposure to ERP.
Advanced MS Office user (Excel, PowerPoint, etc..)
Ready to work under pressure
If you are interested to join our successful team and develop your potential further, please send your application in English with your CV enclosed: https://www.leoni-serbia.com/sr/poslovi-i-karijera/rad-u-leoni-ju , untill 31.05.2019.
Only short list of candidates will be contacted.


Leoni Wiring Systems Southeast d.o.o.
Kompanija Leoni Wiring Systems Southeast d.o.o je deo Leoni Grupe, globalnog proizvođača rešenja za prenos energije i podataka u automobilskoj i drugim industrijama. U Srbiji smo od 2009. godine a u naše tri fabrike, u Prokuplju, Malošištu i Nišu proizvode se kablovski setovi za vodeće svetske premium brendove automobila. Završava se izgradnja četvrte fabrike u Srbiji, u Kraljevu, koja će biti najveća fabrika u okviru Leoni divizije kablovskih sistema. Sa 9.000 zaposlenih jedan smo od najvećih poslodavaca ... Saznajte više
Iskustva zaposlenih
"Posao je takav da smo upućeni jedni na druge i da je neophodno održavati kontinuiranu komunikaciju. I pored toga što je i moje prethodno radno iskustvo bilo vezano za proizvodnju, moram reći da mi je ... " Pročitajte celo iskustvo
Beneficije
TRENINGE I STALNE EDUKACIJE; MODERNU KANTINU; PARKING; ORGANIZOVAN PREVOZ;
AMBULANTU; APOTEKU
RAD U INTERNACIONALNOM TIMU I OKRUŽENJU; STALNU MOGUĆNOST NAPREDOVANJA
Više o poslodavcu