Production Manager/ APU Manager
Inđija, Obilazni put Sever II
23.06.2021.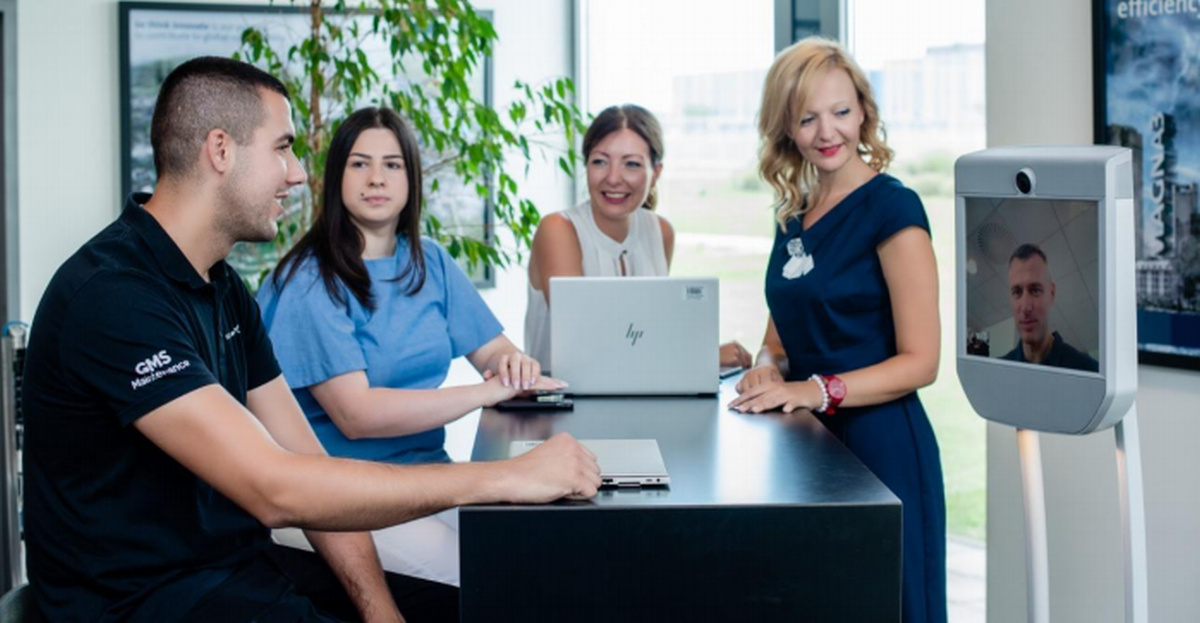 Production Manager/ APU Manager
Location: Inđija
Do you want to develop your competencies and management skills as part of a production management team and contribute to developing our Grundfos Operations?
Then you have the opportunity to put your fingerprint on our Grundfos factory located in Inđija, where you become an important player in our new journey, and where you can spar with a skilled management team that looks forward to welcoming you.
What's the job about?
We are looking for a Production leader – APU Manager, who will lead a team of approx. 15-20 employees on day shifts in our Inđija plant.
As an APU Manager, your main responsibilities will be the performance of the Autonomous Production Unit/Team and SQIDCP key performance indicators (Safety, Quality, Inventory, Delivery, Cost, People), through task guidance, coaching, direction setting, and motivation of the team members.
An important part of your job is also to play together with our support functions in the form of Manufacturing Engineering Department, Quality, Maintenance, and Supply Chain. You have full responsibility for the employees and must ensure that safety, quality and other goals are met in production. You are therefore the visible, present and action-oriented leader, who follows up on daily operations, but also looks at and initiates improvements as well as facilitates our projects and processes.
In your planning, you also see longer-term development of your department, so it is always ready to meet new challenges.
What does it take to apply?
As a person, you are interested in production optimization and management of people. You have a structured approach to your tasks, and you are the visible leader who likes to be where things happen – even when they go fast. It is important that you are a strong motivator who manages to inspire independent employees through a coaching management style. And then you are consistent and passionate about creating results.
What is really important that you have a minimum of 5 years of experience in the manufacturing industry (preferable matrix organization).
Moreover, you have:
Hold a bachelor's or master's degree in Mechanical Engineering or Industrial Technology, Management or similar.
Have 5+ years of leadership experience within a mid to large technical organization.
Have strong Stakeholder and Project Management skills.
Have excellent communications skills, relationships management and ability to influence others in senior level roles.
Are able to communicate fluently in English - and work in global organizations, across geographical and cultural differences.
Possess high level of flexibility
Continuous improvement mindset
Broad knowledge of production planning processes
Strategic planning and problem-solving skills
You have a good business acumen and are excellent in interacting with stakeholders from different cultures and organizational levels. You enjoy challenges and pro-actively seek ways to drive improvements. In this position, you will report directly to the Plant Manager.
A GREAT PLACE TO WORK!
Grundfos is the world's largest pump manufacturer and our purpose is to pioneer solutions to the world's water and climate challenges and improve the quality of life for people.
With our 2025 Strategy we want to emphasize that everything we do, builds on our fundamental desire to support the sustainability agenda, and for Grundfos that especially means how we can drive an impact on the world's water challenges, utilize digitalization in new, smarter ways and pioneer sustainable solutions to the global climate challenges.
You will enter a financially strong company that is culturally driven led through key behaviors like accountability, collaboration, and customer-centricity.
Additional information
If this job sounds appealing to you, please send your resume and cover letter by clicking on "Apply". We expect interviews to be held during June 2021.
We look forward to hearing from you!
Grundfos Srbija d.o.o.
Kompanija Grundfos počela je sa radom 2010. godine u Novoj Pazovi, dok se istovremeno radilo na izgradnji potpuno nove fabrike u Inđiji, koja je zvanično otvorena 2012.godine. Danas u Inđiji radi 800 ljudi, u izvozno orijentisanoj proizvodnji koja broji više od 30 proizvodnih linija i koja godišnje iz Srbije izveze preko 4 miliona pumpi na tržišta širom sveta.Grundfos u Inđiji proizvodi pumpe iz četiri različitih segmenata proizvoda. Cirkularne pumpe koriste se za grejne i sanitarne sisteme sa cirkulacijom ... Saznajte više
Iskustva zaposlenih
"U kompaniji Grundfos radim već osam godina. Počeo sam kao operater u proizvodnji, ali moja velika ljubav prema alatima i tehnici uvek me je inspirisala da se angažujem više, da svaki dan naučim nešto ... " Pročitajte celo iskustvo
Beneficije
DOBROVOLJNO ZDRAVSTVENO OSIGURANJE
OBEZBEĐEN PARKING
RAD OD KUĆE
KOMPANIJSKI POPUSTI
ZDRAVLJE
PORODICA I RODITELJSTVO
TIMSKA DRUŽENJA
EDUKACIJA, PROFESIONALNI RAZVOJ
ORGANIZOVAN PREVOZ
SPORT I REKREACIJA
ZABAVNI SADRŽAJ
HRANA I PIĆE
OBUKE, KONFERENCIJE
FLEKSIBILNO RADNO VREME
NAGRADE, BONUSI, POKLONI
Više o poslodavcu