Production Supervisor
Inđija, Obilazni put - Sever 21
09.08.2022.
ugovor
puno radno vreme
1. i 2. smena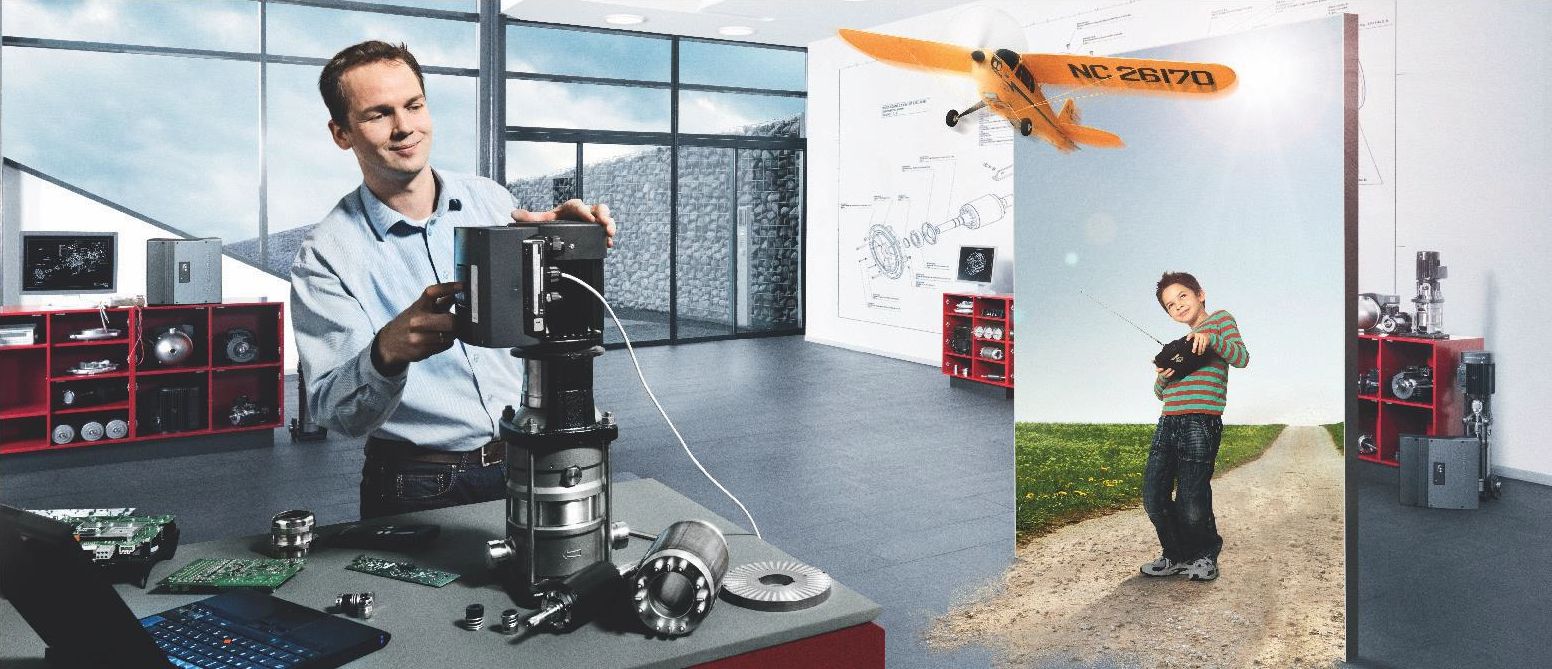 Do you want to develop your competencies and management skills as part of a production management team and contribute to developing our Grundfos Operations?
Then you have the opportunity to put your fingerprint on our Grundfos factory located in Inđija, where you become an important player in our new journey, and where you can spar with a skilled management team that looks forward to welcoming you.
What is the job about?
As Production Supervisor, your main responsibilities will be the performance of the Autonomous Production Team through task guidance, coaching, direction setting, and motivation of the production employees.
You will spend most of your time on the production floor among your employees, with a focus on achieving quality and goals in the production. Therefore, you are a visible, present, and action oriented leader on the floor, who follows up on daily operations, but also looks a lot at and initiates improvements and facilitates our projects and processes.
An important part of your job is also to play together with our support functions in the form of Production Technical Department, Quality, Maintenance, and Logistics.
Besides leading a team, your activities will include in particular:
EHS
Ensuring local EHS procedures and requirements are followed.
Taking needed actions to achieve EHS target.
Ensuring that everyone knows their role and responsibility regarding EHS and show leadership according to it. Providing necessary safety training and medical checks regularly.
Supporting PPS and preventive actions.
Ensuring the culture of "safety first" is implemented.
Quality
Usage of QRQC to make quick responses to quality deviations. Ensuring correct countermeasure and follow-up on deviations.
Zero Defects Philosophy.
Appling Total Quality tools.
Production
Deployment of GPS (Grundfos Production System) and applies methods of GPS foundation.
Executing SQDICP - Safety, Quality, Delivery, Inventory, Cost & People.
Defining and approving the standards in the organizational unit with the help of support functions.
Supporting operation in case of the new production plan, and in testing and implementing new products.
Taking care of the state and maintenance of machines.
Responsible for the management of clothes and tools.
Establishing visualization operation instruction with the help of technical engineers according to process documents.
People
Accomplishing manufacturing staff results by communicating job expectations, planning, monitoring, and appraising job results; coaching, counseling, and disciplining employees; initiating, coordinating, and enforcing systems, policies, and procedures.
Maintaining staff by recruiting, selecting, orienting, and training employees; developing personal growth opportunities.
What do you need to apply?
As a person, you are interested in production optimization and human management. You have a structured approach to your tasks, and you are the visible leader who likes to be where things happen - even when things are going fast. It is important that you are a strong motivator who manages to inspire independent employees through a coaching management style.
Moreover, you have:
Most likely to have 4-5 years of previous supervisory experience
Ready to work in shifts
Excellent communication skills
Continuous improvement mindset
Structural thinking
Broad knowledge of production planning processes
Strategic planning and problem-solving skills
Understanding of machine controls and instrumentation
Experience in dealing with complex issues in a fast-paced setting
A great place to work!
Grundfos is the world's largest pump manufacturer and our purpose is to pioneer solutions to the world's water and climate challenges and improve the quality of life for people.
You will enter a financially strong company that is culturally driven led through key behaviors like accountability, collaboration, and customer-centricity.
Additional information
If this job sounds appealing to you, please send your resume and cover letter by clicking on
"Apply".
We look forward to hearing from you!
Grundfos Srbija d.o.o.
Kompanija Grundfos počela je sa radom 2010. godine u Novoj Pazovi, dok se istovremeno radilo na izgradnji potpuno nove fabrike u Inđiji, koja je zvanično otvorena 2012.godine. Danas u Inđiji radi 800 ljudi, u izvozno orijentisanoj proizvodnji koja broji više od 30 proizvodnih linija i koja godišnje iz Srbije izveze preko 4 miliona pumpi na tržišta širom sveta.Grundfos u Inđiji proizvodi pumpe iz četiri različitih segmenata proizvoda. Cirkularne pumpe koriste se za grejne i sanitarne sisteme sa cirkulacijom ... Saznajte više
Iskustva zaposlenih
"U kompaniji Grundfos radim već osam godina. Počeo sam kao operater u proizvodnji, ali moja velika ljubav prema alatima i tehnici uvek me je inspirisala da se angažujem više, da svaki dan naučim nešto ... " Pročitajte celo iskustvo
Beneficije
DOBROVOLJNO ZDRAVSTVENO OSIGURANJE
OBEZBEĐEN PARKING
RAD OD KUĆE
KOMPANIJSKI POPUSTI
ZDRAVLJE
PORODICA I RODITELJSTVO
TIMSKA DRUŽENJA
EDUKACIJA, PROFESIONALNI RAZVOJ
ORGANIZOVAN PREVOZ
SPORT I REKREACIJA
ZABAVNI SADRŽAJ
HRANA I PIĆE
OBUKE, KONFERENCIJE
FLEKSIBILNO RADNO VREME
NAGRADE, BONUSI, POKLONI
Više o poslodavcu