Real Time Analyst (RTA)
Beograd
22.10.2021.
ugovor
puno radno vreme
1. i 2. smena
dostupno osobama sa invaliditetom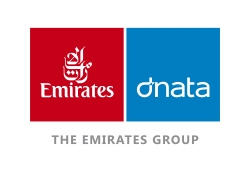 dnata is one of the world's largest air services providers. As part of the Emirates Group, dnata ensures the aviation industry operates smoothly and efficiently in 127 airports. Offering ground handling, cargo, travel, and flight catering services in 85 countries across six continents, dnata is a trusted partner for over 300 airline customers around the world.
dnata Belgrade is looking for an experienced workforce management specialist who will take a position of:
Real Time Analyst (RTA)
Job Purpose:
To drive the real time performance within the Contact Centre. This includes monitoring on inbound & Back Office activities, adherence to schedule and skill management across all languages & markets to deliver to service levels. Create, analyze and communication of intraday performance reports to stakeholders.
Job Responsibilities:
Monitor the real-time arrival of customer contact & Email transaction queues across all languages, markets and skills to ensure they are serviced within the agreed service levels. Ensure adequate resources are available at an intraday level to handle the contacts
Ensure appropriate individual skills sets are assigned and make adjustments where required to ensure maximum productivity and efficiency is delivered. Optimize break and lunch scheduling to efficiently increase productivity
Monitor real-time adherence and call statistics and communicate with supervisors to ensure on-phone and off-phone activity is managed efficiently throughout the day Monitor/track sick calls, tardiness, overtime etc.
Manage all schedules related to performance management, briefings, trainings, product knowledge and all adhoc marketing campaigns. Make the necessary adjustments on the day to workforce (eg. make overtime available) depending on shrinkage to provide the balance of resource to meet customer demand for that day.
Ensure accurate timely reporting of intraday performance reports and other operational reports are communicated. Monitor performance gaps, analyse trends and provide meaningful insight for stakeholders. Proactively make recommendations for off target performance.
Assist in for resource planning, create rosters and manage the schedules of agents to ensure that the resource levels required to handle the contact volumes are available. Assist in annual leave planning and absence
Responsible for managing BCP activities when required
Adhering to company regulatory requirements such as data protection, data privacy etc. and ensure full adherence from team
Supporting ad hoc projects when needed and Liaise with other departments as required.
Job Requirements:
A minimum of 2-3 years' experience in contact centre operation
Knowledge of contact centre technologies; workforce applications and reporting tools
Good knowledge of Excel which should be performed in ability to use spreadsheets, graphing, tables and calculations to process medium quantities of data relevant to business tasks & reports.
Knowledge & usage of formulas such as vlookup & pivot tables
Excellent English written and verbal communication skills
Strong mathematical, analytical, communication, and organization skills
What you can expect:
Dynamic, warm and friendly environment
Work experience that will allow you to grow both professionally and personally, and people around you who will support you in that process
A permanent contract
Competitive salary and benefits
Modern and sunny working space and working from home as an option
Please note that only short-listed candidates will be contacted.
dnata je članica kompanije Emirates Group. Osnovana davne 1959. godine u Dubaiju, danas je jedan od najvećih globalnih pružalaca usluga u avio-industriji. Partnerstvo ostvaruje sa preko 300 avio-kompanija širom sveta u oblasti prihvata i otpreme aviona, putnika, prtljaga i keteringa, a bavi se i turističkim ... Saznajte više
Beneficije
Rad od kuće
Zabavni sadržaj
Timska druženja
Edukacija, profesionalni razvoj
Nagrade, bonusi, pokloni
Obuke, konferencije
Više o poslodavcu