Recovery and Quality Manager
Beograd
05.10.2022.
ugovor
puno radno vreme
1. i 2. smena
dostupno studentima


Enthusiasm, togetherness, and a "get-it-done" attitude is what our IKEA culture is built upon. We're optimists, constantly looking for new and better ways to do things. We believe that you, as us, will thrive when meeting incredible people that are on the same mission at IKEA. People who are humble, supportive, and absolutely committed to leading home-furnishing retail into the future and creating a better life for many people by putting the customer at the heart of all we do.
Join our team as a Recovery and Quality Manager at IKEA Belgrade Store
Why is working in IKEA so much more than a job?
We're a company that cares about the lives of our co-workers. It's important for us that you feel respected, acknowledged, and included. No matter what position we hold at IKEA, you'll have a variety of benefits. Here are just some of them:
We provide you with financial support for transportation, followed by free IKEA bus.
We will subsidize meal allowance and you will always have affordable cooked meals (meat or veggie) in our co-worker restaurant and free refreshments (coffee, juices, fruit).
We believe that each of us contributes to reaching (and exceeding) our goals. That's the idea behind our unique, performance-driven bonus program: One IKEA Bonus. It rewards us for improving our business – together!
Is there an additional room you would like to refurbish? As an IKEA co-worker, you have discounts on all our products.
Your health and well-being are our top priorities, so we provide you private medical subscription and life insurance.
We understand that everyone needs help with life challenges and daily demands from time to time. We offer you 24/7 support from external experts if needed with work, personal and emotional issues, or you need legal or financial advice.
There are many opportunities to grow so we will arrange you with a wide offer of online training using our learning platform and if you want to change your career or position, you don't need to change company to change a job – we have many opportunities and examples of our co-workers changing position, location or even country
Why we will love you:
Solid experience of business processes and working methods in retail;
Possess good insights into business and cost navigation;
Good understanding of merchandising techniques and how to create a commercially attractive area;
Experience of creating and implementing plans, setting budgets and following up goals;
Pro-active and analytical with a focus on identifying root causes and taking the lead in reaching better ways of working;
Experience of leading and developing people and achieving results through the team and collaboration;
Self-reliant with a proven ability to work as a part of a team as well as independently;
Good knowledge of Microsoft Office and excellent knowledge in both written and spoken Serbian and English.
Your day-to-day responsibilities:
Co-operate across functions to ensure everyone understands and contributes to the recovery process by focusing on prevention, revenue, sustainability and quality;
Lead and develop people in the direct team and outside it to achieve better results together;
Take a lead in ensuring that prevention is one of the key focus points in the store;
Identify and develop needs, potential growth and improvements for efficient ways of working through co- operation within the store;
Contribute to the business plan and budget processes within the store;
Stay aware of daily needs and challenges through interactions with dependent functions, like commercial and customer experience, and the regional recovery and quality matrix;
Secure sustainable ways of working throughout the whole recovery process;
Identify and develop the many talents within the Recovery department to secure succession planning;
Contribute to the regional recovery and quality matrix to enable knowledge and competence sharing between stores.
Our team within IKEA
We are a Business Navigation and Operations team – with many diverse tasks: we cover everything from building facility management to accounting, from procurement to data analytics and business steering, from risk, safety and compliance to selling in our circular hub – the last part is actually yours to lead together with a Recovery team who gives a second life to our furniture, prevent product waste and helps IKEA to become fully circular by 2030.
Apply now!

We offer a permanent and full time (40 hours) contract, based in Belgrade store. In this role you will report to Unit Business Navigation and Operations Manager.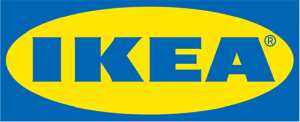 IKEA Srbija d.o.o.
Prešli smo dug put od trenutka kad je 1943. godine Ingvar Kamprad osnovao kompaniju IKEA. Od sitnog švedskog biznisa, gde su se proizvodi prodavali putem kataloga, IKEA je postala jedan od najpoznatijih svetskih brendova za uređenje doma. Robna kuća IKEA Beograd Istok otvorena je 10. avgusta 2017. godine. U svom asortimanu robna kuća ima oko 9.500 funkcionalnih i pristupačnih proizvoda za uređenje prostora i doma po cenama toliko niskim da ih može priuštiti većina građana. Kompanija IKEA…
Više o poslodavcu