Senior Category Manager
Inđija, Obilazni put Sever 21
06.08.2021.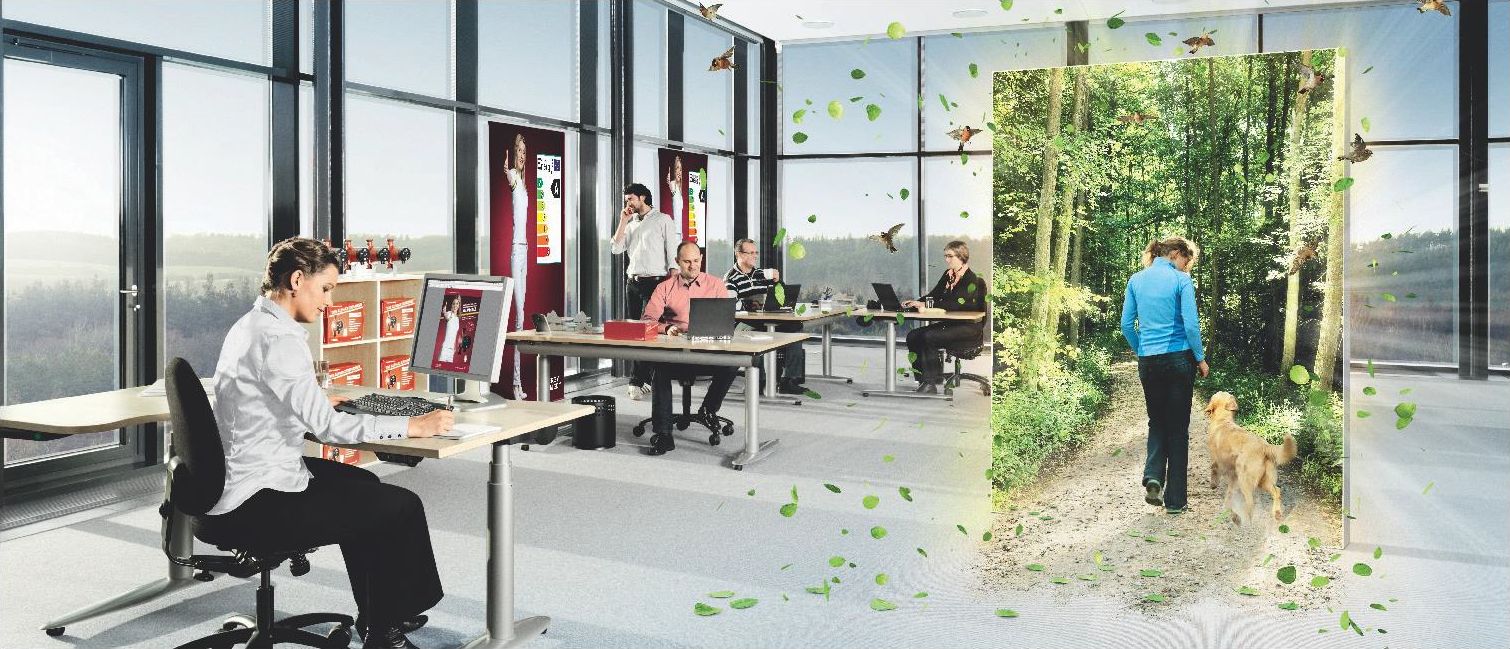 Do you want to establish close relationships within the global Grundfos organization and gain a broad network where you have touchpoints that go beyond Purchasing and your own categories? Then join the EMEA Group Purchasing team as a Category Manager (CM).
"We are a strong team and enjoy a good working atmosphere. A high level of trust, respect, and good relationships are some of the ingredients. While being spread all over Europe, we have a high team spirit and we are closely connected. We meet on a regular basis in online meetings to review progress on our projects, to keep each other up to date and to foster team spirit. And now and then, we meet face to face in smaller groups or with the entire team - depending on the projects we are working on", David Berlanga Gonzalez, Senior Purchasing Manager, explains.
What is the job about?
As our Senior Category Manager, you are responsible to deliver consistently high customer satisfaction on behalf of Group Purchasing and the business performance units. You conduct Value Based Sourcing within the Category and optimize continuously the Operational Excellence, Innovation and Sustainability delivered from your Suppliers. You ensure the optimization of your area of responsibility from a total cost of ownership perspective.
The key activities in that role are described in the following:
Strategic sourcing related activities
Responsible to develop category strategy
Execution of category strategy by using the existing Purchasing Tools
Drive and execute supplier negotiations
Responsible for the tendering process (eRFI & RFQs and e-auctions)
Gain and establish in-depth market knowledge
Select supplier and negotiate overall purchase conditions (projects, re-source, etc)
Oversee and optimize supplier portfolio
Responsible for the contract coverage
Responsible for cost out activities
Supplier approval.
Supplier Relationship Management related activities:
Responsible for the performances of suppliers (e.g. on-time deliveries, quality)
Regular follow-up with suppliers on performance against target and agreed on development activities
Drive, arrange and participate in system audits, CSR audits, etc
Support supply chain improvements and initiatives in cooperation with local units
Oversee suppliers' capacities and drives improvement initiatives
Supports Product Development
Secure deliverables on required VPC activities including approval of supply chain
Ensure the classification of suppliers
Create SRM strategies for key suppliers and relevant collaborative suppliers
Drive and design supply chain solutions to support 48h deliveries
Establish and drive a team of cross-functional key stakeholders
Support Purchasing for Project sales with the right supplier portfolio.
Operational Procurement Management-related activities:
Accountable for Vendor master data
Accountable for Purchasing conditions.
Your main collaboration partners are Purchasing Management Region / Performance Units, Operations / Plants, Supply Chain, Quality, Group Purchasing, Product and Offerings Development, Engineering, Finance, Operations Strategy, Legal and Product and Program Managers.
What do you need to apply?
Relevant commercial or technical education.
At least 5 years of relevant experience within sourcing in a global organization.
Experience in industry, large manufacturing environments.
Experienced in communicating at the senior executive level as well as other levels internally as well as externally (typical counterpart in relationships and strategic negotiations will be managing directors or senior executives).
Analytical and strategic thinking.
Ability to lead complex processes or projects.
Experience with SAP as ERP system is an advantage.
You are able to communicate fluently in English and work in global organizations, across geographical and cultural difference.
"On a personal level, you enjoy relating and networking with stakeholders on all hierarchical levels. You are a good communicator and know how to persuade and influence others. Team-work, respect, and trust are important to you", finishes David.
Furthermore, we offer you:
Trusting, collaborative and friendly culture
Endless learning possibilities
International environment that value work-life balance
Pleasant, comfortable and modern working place.
Additional information: If the job sounds interesting, please forward your resume and cover letter as soon as possible by clicking on "Apply". We look forward to hearing from you!
Grundfos Srbija d.o.o.
Kompanija Grundfos počela je sa radom 2010. godine u Novoj Pazovi, dok se istovremeno radilo na izgradnji potpuno nove fabrike u Inđiji, koja je zvanično otvorena 2012.godine. Danas u Inđiji radi 800 ljudi, u izvozno orijentisanoj proizvodnji koja broji više od 30 proizvodnih linija i koja godišnje iz Srbije izveze preko 4 miliona pumpi na tržišta širom sveta.Grundfos u Inđiji proizvodi pumpe iz četiri različitih segmenata proizvoda. Cirkularne pumpe koriste se za grejne i sanitarne sisteme sa cirkulacijom ... Saznajte više
Iskustva zaposlenih
"U kompaniji Grundfos radim već osam godina. Počeo sam kao operater u proizvodnji, ali moja velika ljubav prema alatima i tehnici uvek me je inspirisala da se angažujem više, da svaki dan naučim nešto ... " Pročitajte celo iskustvo
Beneficije
DOBROVOLJNO ZDRAVSTVENO OSIGURANJE
OBEZBEĐEN PARKING
RAD OD KUĆE
KOMPANIJSKI POPUSTI
ZDRAVLJE
PORODICA I RODITELJSTVO
TIMSKA DRUŽENJA
EDUKACIJA, PROFESIONALNI RAZVOJ
ORGANIZOVAN PREVOZ
SPORT I REKREACIJA
ZABAVNI SADRŽAJ
HRANA I PIĆE
OBUKE, KONFERENCIJE
FLEKSIBILNO RADNO VREME
NAGRADE, BONUSI, POKLONI
Više o poslodavcu