Senior Engineer, PCB Simulation
Inđija, Obilazni put Sever II
29.05.2021.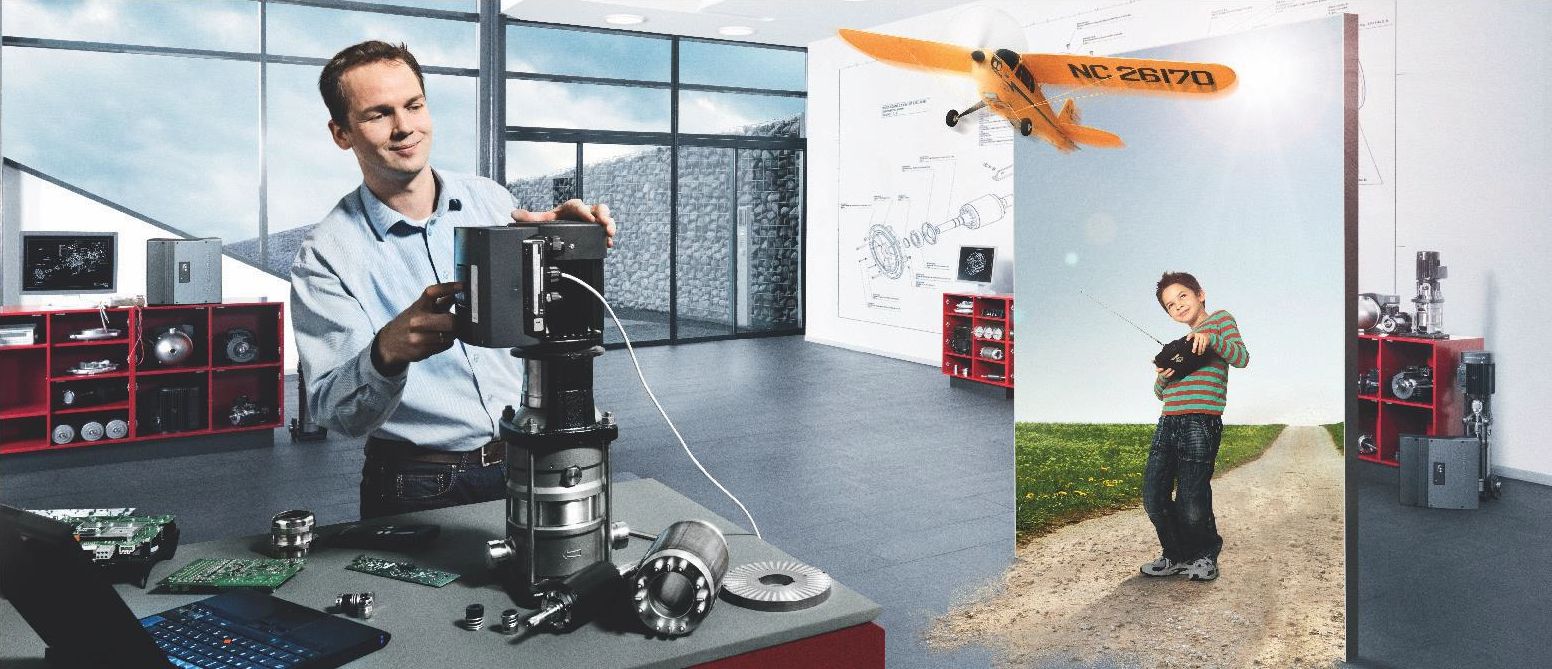 Are you ready to help us build the factory of the future through simulation and join a newly established Simulation Excellence team?
Simulation is a major focus area for the global Grundfos organization and a key part of our digitalization journey. As our new Simulation Engineer for PCB, it is up to you to set the direction for the way we use simulation in Advanced Manufacturing Engineering (AME) and Operations. Join us on an exciting and
innovative journey and help enhance our simulation capabilities across a global organization.
Drive simulation across AME and Operations
As Simulation Engineer in our AME Simulation team, you will work alongside 6 dedicated colleagues in a highly collaborative environment. More specifically the centralized simulation team in Inđiia (Serbia) consists of 6 Engineers excelling within the simulation areas supported by the Simulation Manager. Here, you will drive the build-up of simulation capabilities within Grundfos Operations on plant and line level, creating a digital twin of our production environment, in collaboration with simulation engineers across the functions of Operations.
Technical sections:
More specifically as our simulation engineer for PCB simulation, you will build simulation models to optimize Design for Manufacturing.
As you drive and develop the use of simulation in AME and Grundfos Operations, you will quickly build a large network across Operations, Product Development, and IT. You will participate in the system and development-related simulation projects as you:
Provide advanced multi-physics simulation on electronic products with focus on Design for Manufacturing
Provide advanced technical support to manufacturing specialists across the organization
Develop key simulation capabilities and processes, focusing on new advanced tools i.e. Ansys Sherlock (Multi-Physics) and Valor NPI (Design-to-Capabilities) to support simulation within Design for Manufacturing
Introduce efficient work procedures within simulation to support Design for Manufacturing, to optimize design performance, reduce development time and significantly reduce number of physical tests / trials performed
Establish collaboration contacts with external experts and technology service partners to innovate with outside partners
Natural curiosity and feel comfortable working in uncertain areas where knowledge needs to be developed
Drive the development of simulation capabilities (including documentation) for Grundfos Operations with a focus on PCB simulation
Scope and execute activities to enhance our simulation accuracy and the extent to which simulation is applied
Perform simulation tasks from across a global production setup
Collaborate with the IC and electronic engineering organization, ensuring a smooth flow between
Support building a global network for simulation across Operations
Participate in training and benchmark activities of new software's and tools
Willingness to learn different simulation tools and train other engineers
Good communication and presentation skills, and you speak and write English fluently
The job might require 15 to 30 traveling days per year
"You will be driving key projects that will potentially revolutionize our way of thinking about simulation in Grundfos. You will be collaborating with a very wide network of colleagues to put simulation on the map," says Manager Vedran Radinović-Lukić.
Simulation enthusiast who can make things happen
We are looking for a committed colleague who wants to make things happen. You have a passion for simulation, and you are just as happy working on developing the simulation capability as you are performing specific simulation tasks. You enjoy working with a large network of colleagues and have a
natural flair for establishing strong working relations across a large global organization. Moreover, you have:
An MSc or a PhD in electronics engineering or similar with 5+ years of experience in the field
Experience within advanced electronics and simulation (Multi-Physics)
Experience within PCB design
Experience within PCB Manufacturing and Electronics Assembly
Experience in external collaboration, e.g. industrial partnerships
Additional information
If you have questions or want to know more about the position, please contact Vedran Radinović-Lukić .
If this job sounds appealing to you, please send your CV by clicking on "Apply". We expect interviews to be held in Jun and July 2021.
We look forward to hearing from you!
Grundfos Srbija d.o.o.
Kompanija Grundfos počela je sa radom 2010. godine u Novoj Pazovi, dok se istovremeno radilo na izgradnji potpuno nove fabrike u Inđiji, koja je zvanično otvorena 2012.godine. Danas u Inđiji radi 800 ljudi, u izvozno orijentisanoj proizvodnji koja broji više od 30 proizvodnih linija i koja godišnje iz Srbije izveze preko 4 miliona pumpi na tržišta širom sveta.Grundfos u Inđiji proizvodi pumpe iz četiri različitih segmenata proizvoda. Cirkularne pumpe koriste se za grejne i sanitarne sisteme sa cirkulacijom ... Saznajte više
Iskustva zaposlenih
"U kompaniji Grundfos radim već osam godina. Počeo sam kao operater u proizvodnji, ali moja velika ljubav prema alatima i tehnici uvek me je inspirisala da se angažujem više, da svaki dan naučim nešto ... " Pročitajte celo iskustvo
Beneficije
DOBROVOLJNO ZDRAVSTVENO OSIGURANJE
OBEZBEĐEN PARKING
RAD OD KUĆE
KOMPANIJSKI POPUSTI
ZDRAVLJE
PORODICA I RODITELJSTVO
TIMSKA DRUŽENJA
EDUKACIJA, PROFESIONALNI RAZVOJ
ORGANIZOVAN PREVOZ
SPORT I REKREACIJA
ZABAVNI SADRŽAJ
HRANA I PIĆE
OBUKE, KONFERENCIJE
FLEKSIBILNO RADNO VREME
NAGRADE, BONUSI, POKLONI
Više o poslodavcu