Senior Process Engineer
Inđija, Obilazni put Sever 21
30.09.2020.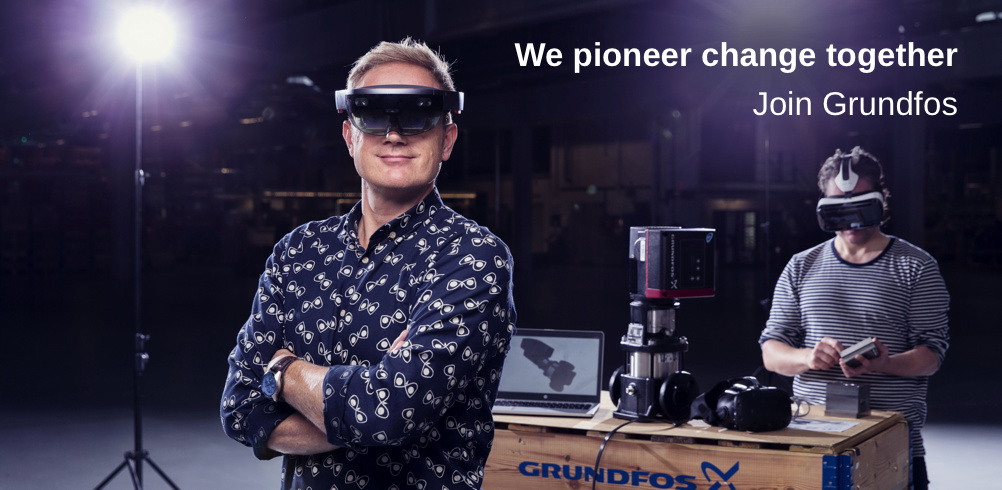 Senior Process Engineer
Location: Inđija
As part of our Advanced Manufacturing Engineering (AME) HVAC OEM Operations, you will manage and drive injection molding technologies in relation to molding tools and processes.
At our AMEHVAC OEM site in Inđija, you will join a global team located in Serbia, France, and Denmark. Here, you will provide our Advanced Manufacturing Engineering HVAC OEM division with a broad and deep knowledge base and technical understanding in Injection Molding processes.
" Our team is characterized by a high personal commitment and strong collaboration. We have an open and professional environment and take great pride in solving any problems that may arise with our manufacturing processes. Professional integrity means a lot to us and being able to constantly learn and spar with each other is very important," Simone Ursula Arvad, AME Manager, explains.
What is the job about?
Collaborating between implementing new technologies and the daily manufacturing operations, you deep-dive into our existing practices and previous experiences as well as build up competences within the Injection molding tools and process. Additionally, you will ensure the knowledge and best practice sharing with the team, along with coaching and aiding in the overall interpersonal development.
Among other exciting tasks, you will:
Manage and lead projects/activities within new tools or new product introduction in order to meet efficiency, quality, and stability of the process.
Manage transfers between plants and activities with external suppliers (new tools, new sourced plastic parts, running productions at external suppliers).
Drive activities on standardizing and modularization on debugging, tool service, and maintenance procedures.
Work closely with global design engineers, in Grundfos molding factories, Group AME team and external suppliers, on the local as well as on the global level.
Participate in knowledge sharing and education in the relevant field to others.
What do you need to apply?
Bachelor or Master degree in Engineering
Minimum 3 - 5 years of experience within molding processes on the shop floor and maintenance (molding tools, output, process parameters, cycle time, labor time etc.).
Solid experience with tracking record on developing standards and best practices including implementation.
Ability to prepare feasibility studies, deep-dive analysis and audits.
Change management experience.
Speak and write English effortlessly.
Very good user knowledge of Excel and SAP.
"On a personal level, you have analytical mind, with production mindset, detail-oriented, proactive and result-driven too" Simone explains, AME Manager.
We offer you:
Trusting, collaborative and friendly culture
Endless learning possibilities
International environment that value work-life balance
Pleasant, comfortable and modern working place
Additional information
If this sounds appealing to you, please send us your resume and motivation letter by clicking on 'Apply'.
If you want to dig deeper into the Grundfos universe, please visit us on linkedin.com/company/grundfos or youtube.com/user/grundfos
We look forward to hearing from you.
Grundfos Srbija d.o.o.
Srbija, Indjija, Obilazni put Sever 21
PIB: 106002519
Matični broj: 20510447
Više o poslodavcu