Senior Quality Manager, DBS Manufacturing
Inđija, Obilazni put Sever II
30.09.2021.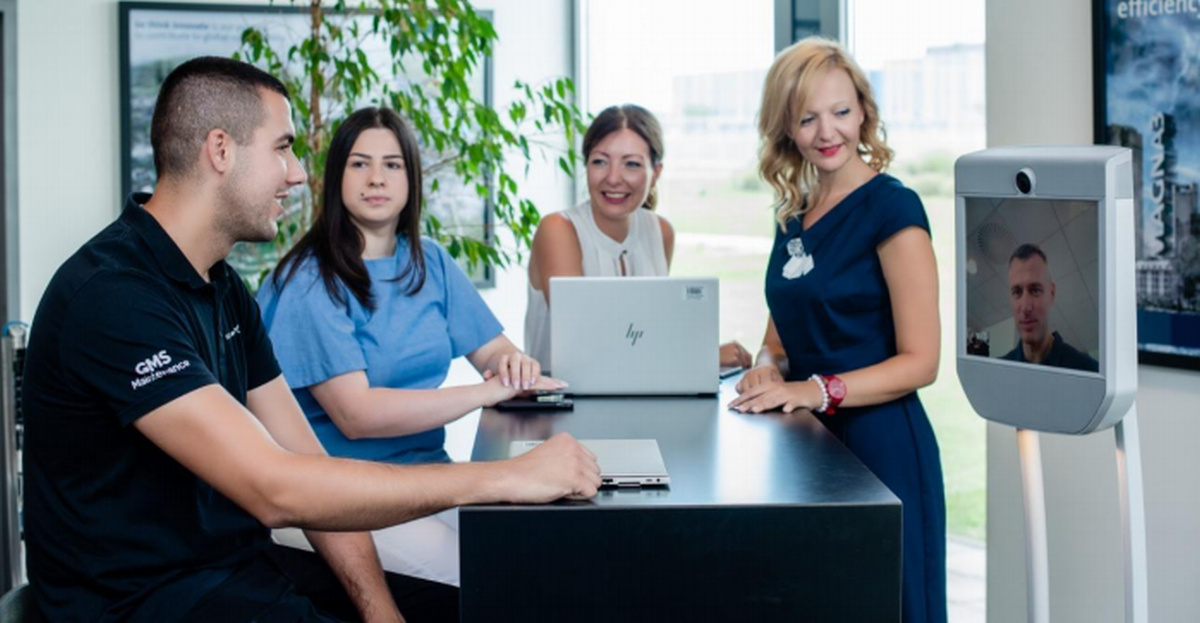 Senior Quality Manager - DBS, Manufacturing
Location: Inđija
Are you motivated by setting the standard and working with people in a technical environment? Are you looking for an exciting opportunity in a global, dynamic, and diverse environment? Are you able to see through complexity and communicate clear at all levels in an organization?
Then this might be the right opportunity for you!
Grundfos is actively looking for an experienced and mature Senior Quality Manager for one of our performance units - DBS (Domestic Building Services). Location in Serbia and main factories located in Serbia, France, Denmark, China and US.
Key purpose of this role will be to establish and maintain the Quality system to live up to ISO 9001, Group standards and the customers' expectations for Operations. We also expect you will lead and demonstrate cross functions of work by PDCA to meet Total Quality Requirements in order to deliver qualified products to market.
Moreover, you will be in charge of the performance of Quality through task guidance, direction setting and motivation of the workforce.
What will be your tasks?
Target setting baseline and structure for Plants, Local assemblies & DCs and ensure to meet targets;
Performance follow-up on MOR/SIOP to ensure Quality KPIs is under control, that is, NCs, TCOPQ, FTT's deviation with TPA;
Monitor and drive improvements for KPIs through data collection, analysis and reporting in the plants, local assemblies and DCs in the region & PU Operations Q Performance;
Drive regular review for CQIs/IQIs and solve escalated cases from the plants, local assemblies and DCs;
Ensure that quality employees & related employees in the plants, local assemblies and DCs are trained according to the quality competence matrix (TOP 10 Quality Tools in Operations) to improve their quality capabilities;
Ensure Quality Strategic initiatives deployed to the plants, local assemblies and DCs such as SCC, QRQC, DLPA, Capability Study, Control Plan and Process Audit etc.
Ensure Third Party Audit, Group Audit, Internal Audit and External customers' audits and make sure all nonconformities are closed timely in plants, local assemblies and DCs.
Ensure IMS Management Review conducted and followed up in plants, local assemblies and DCs in the region.
S13: Responsible for Quality Process/ Standard in IMS to support Group Manufacturing Quality;
Ensure Red Alerts being fast and professionally handled in plants, local assemblies and DCs in the region;
GPS Quality Pilar: Execute and deploy GPS Build In Quality in Plants to improve quality maturity in the region;
GPS Quality Pillar: Responsible for "2.2 Quality in Production" contents' review to support Group Manufacturing Quality;
QRQC: Execute and deploy QRQC in the End2End Supply chain with the main focus in the plants.
Best Practice Sharing across plants, local assemblies and DCs across Regions and share with Group Manufacturing Quality;
Drive Lessons Learned and collaboration across plants, local assemblies and DCs to drive continuous improvement.
What would be your Key Performance Indicators?
No. of External Customer complaints and No. of Internal companies' complaints reduction
Number of Safety Critical Characteristics (SCC) secured
PPM - Customer Quality
PPM – Line Returns
TCOPQ reduction
No. of Red alerts
Response Time on D3, D5& D8
Warranty rate improvements and collaborate for target achievement.
What do you need to apply?
Experience leading crossing teams in different countries within Quality (traveling is required frequently to visit the plants, local assemblies and distribution centers (DCs));
Experience executing on strategies and strategic initiatives within a complex business environment;
Experience from a large manufacturing environment is strongly preferred.
Experience leading a team and/or process preferably within Quality and proactively leading matrix team in the organization;
Experience with QRQC on the shop floor.
Preferred 10+ years of relevant work experience before entering level;
Technical, functional and professional in Top Quality Tools;
Strong ability to lead and/or influence others;
Strong knowledge of best practices and relevant systems within Quality;
Proficient English speaking, reading and writing - required.
Additional information
If the job sounds interesting, please send your resume and cover letter as soon as possible by clicking on "Apply". We expect interviews to be held during May 2021.
We look forward to hearing from you!
Grundfos Srbija d.o.o.
Kompanija Grundfos počela je sa radom 2010. godine u Novoj Pazovi, dok se istovremeno radilo na izgradnji potpuno nove fabrike u Inđiji, koja je zvanično otvorena 2012.godine. Danas u Inđiji radi 800 ljudi, u izvozno orijentisanoj proizvodnji koja broji više od 30 proizvodnih linija i koja godišnje iz Srbije izveze preko 4 miliona pumpi na tržišta širom sveta.Grundfos u Inđiji proizvodi pumpe iz četiri različitih segmenata proizvoda. Cirkularne pumpe koriste se za grejne i sanitarne sisteme sa cirkulacijom ... Saznajte više
Iskustva zaposlenih
"U kompaniji Grundfos radim već osam godina. Počeo sam kao operater u proizvodnji, ali moja velika ljubav prema alatima i tehnici uvek me je inspirisala da se angažujem više, da svaki dan naučim nešto ... " Pročitajte celo iskustvo
Beneficije
DOBROVOLJNO ZDRAVSTVENO OSIGURANJE
OBEZBEĐEN PARKING
RAD OD KUĆE
KOMPANIJSKI POPUSTI
ZDRAVLJE
PORODICA I RODITELJSTVO
TIMSKA DRUŽENJA
EDUKACIJA, PROFESIONALNI RAZVOJ
ORGANIZOVAN PREVOZ
SPORT I REKREACIJA
ZABAVNI SADRŽAJ
HRANA I PIĆE
OBUKE, KONFERENCIJE
FLEKSIBILNO RADNO VREME
NAGRADE, BONUSI, POKLONI
Više o poslodavcu