Store Food Commercial Leader
Beograd
09.12.2021.
ugovor
puno radno vreme
1. i 2. smena
dostupno studentima
dostupno osobama sa invaliditetom

Most people see a salmon.
You see the opportunities it creates to satisfy hungry customers.


Store Food Commercial Leader, Food Department, IKEA Belgrade East Store
You see things a little differently. So do we. We believe that what you value is more important than what your CV says. We offer positions that will challenge your skills and let you grow. Come see things a little differently with us.
About you:
Good planning and organizational skills;
Ability to identify new business opportunities;
Ability to work creatively within strong frameworks;
Ability to deliver strong business results through people;
Proven ability to maintain effective work and leadership behavior in the face of setbacks or pressure;
Passionate about food and creating a high-quality, affordable and unique culinary experience for IKEA customers;
Motivated by increasing customer value and thinking customer first;
Capable of communicating in English, both in writing and verbally;
Good communication skills.
About the job:
Store Food Commercial Leader is responsible for commercial execution in Food areas ensure IKEA Retail Food in commercial calendar, develop commercial initiatives and food competence in the store. Lead and coach the restaurant, bistro & SFM in optimizing and develop the IKEA Retail Food business, considering the IKEA brand position, strategies, legal compliance and people and planet positive in all IKEA touch points as well as promoting IKEA as a great place to work.
About the assignments:
Contributes to the implementation of global and national compliance standards to secure a safe environment for customers and co-workers;
Coordinate implementation of commercial strategy and commercial calendar in collaboration with relevant stakeholders;
Implement merchandising plan & sampling strategy;
Coordinate the implementation of the stores IKEA Retail Food communication plan;
Contributing to respective processes in all food areas, action plans and follow ups resulted from different reviews and audits;
Secure a lean, diverse and high performing team through building IKEA Food and IKEA competence and leadership and empowering co-workers to act on their own initiative;
Contributes in the implementation of the global and national strategies (affordability, accessibility, people &planet);
Secure an excellent customer experience by ensuring that the team has the correct knowledge about the IKEA range (Food and product) and the IKEA services and can share this with customers in a good way;
Identify, recruit, introduce, and develop the many talents and secure succession planning;
Actively cooperate with all key stakeholders within Food to secure "ONE IKEA FOOD" integration and common goal approach among all food areas.
IKEA South East Europe is an exciting and empowering region with great growth agenda in all countries – Croatia, Romania, Serbia, Slovenia and Ukraine. We strongly encourage and warmly welcome applications of people of all cultures, backgrounds and experiences because we believe that diversity in IKEA makes us stronger.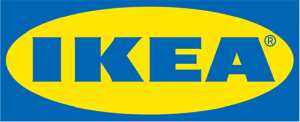 IKEA Srbija d.o.o.
Prešli smo dug put od trenutka kad je 1943. godine Ingvar Kamprad osnovao kompaniju IKEA. Od sitnog švedskog biznisa, gde su se proizvodi prodavali putem kataloga, IKEA je postala jedan od najpoznatijih svetskih brendova za uređenje doma. Robna kuća IKEA Beograd Istok otvorena je 10. avgusta 2017. godine. U svom asortimanu robna kuća ima oko 9.500 funkcionalnih i pristupačnih proizvoda za uređenje prostora i doma po cenama toliko niskim da ih može priuštiti većina građana. Kompanija IKEA…
Više o poslodavcu